The Aziz Foundation and University of Hertfordshire announce new partnership to support British Muslims in postgraduate studies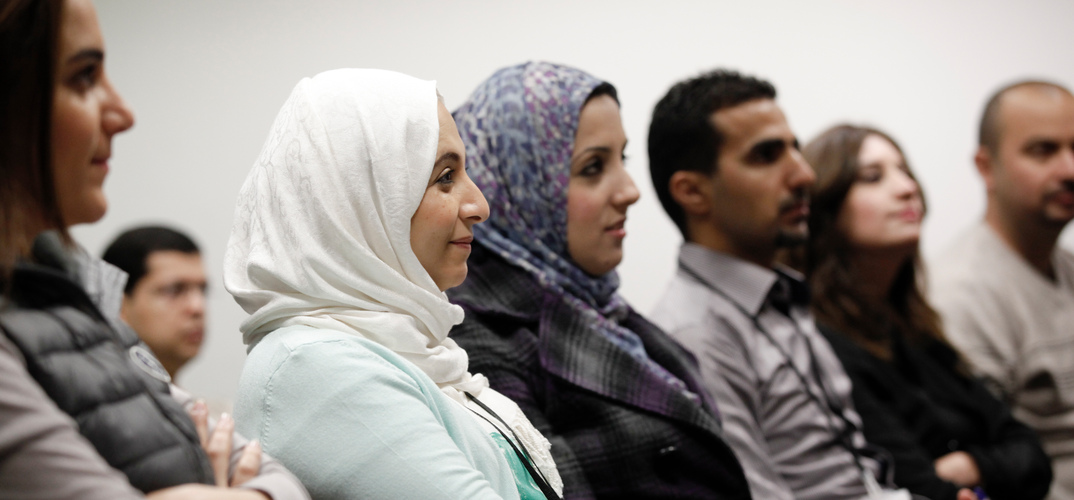 18 January 2022
The University of Hertfordshire is delighted to announce a new partnership with the prestigious Aziz Foundation, offering talented and dedicated British Muslims a scholarship for postgraduate study at Herts.
The Aziz Foundation is a family charitable foundation, created to nurture confident public leaders from Muslim backgrounds, and address the social challenges facing British Muslims in communities and wider society. The foundation partners with universities to offer scholarship schemes to British Muslims who would like to study at Masters level.
Starting in September 2022, up to eight Masters scholarships, covering the full tuition fee, will be offered on the following courses at Herts:
MA Journalism and Media Communications (including with Advanced Research
MA International Relations (including with Advanced Research)
LLM Bar Practice
LLM Legal Practice
MSc Transport Planning
MSc Sustainable Planning (including courses with Transport and Environmental Management)
MSc Environmental Management (including for Agriculture)
MSc Water and Environmental Management
MSc Outdoor Environmental Education.
Mohammed Ilyas, Head of Equality, Diversity and Inclusion at the University said: 'We are delighted to enter into this partnership with the Aziz Foundation and offer our Muslim students the opportunity to continue their study at postgraduate level. Our statistics show that we experience a drop off in the proportion of Muslim students studying Masters' courses compared to undergraduates and this initiative will contribute to addressing this. This initiative will also contribute towards the university's wider commitment to advancing race equality through our BAME Institutional Action Plan'.
The University of Hertfordshire is committed to advancing equality of opportunity, embracing and celebrating the diversity of our community. We're proud to attract such a diverse community with 60% of students from ethnically diverse backgrounds. The inclusion of different voices and unique perspectives is what makes our community thrive, enhancing and enriching our research, teaching and our ability to provide an exceptional education to all.