New government-backed leadership course will boost business performance, resilience, and growth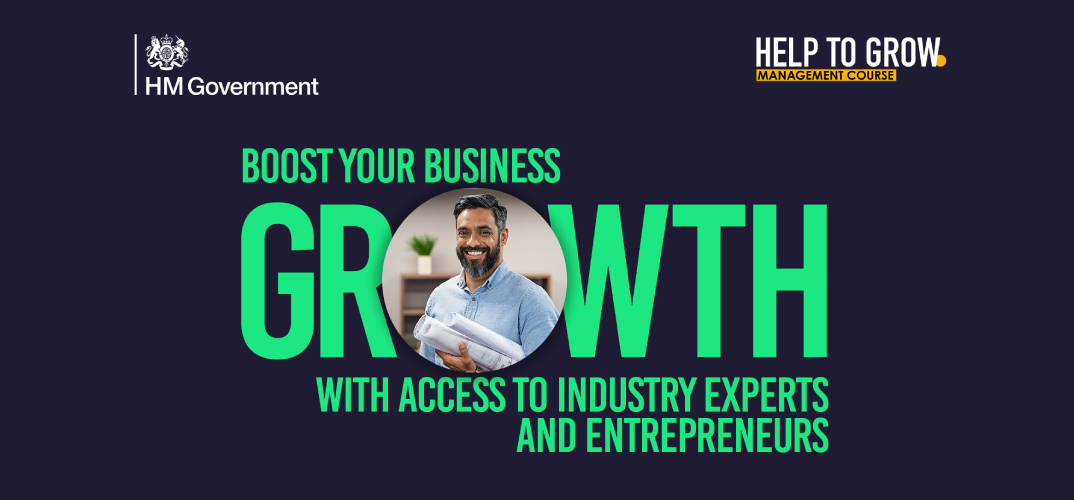 24 January 2022
The University of Hertfordshire has launched a new course for SME owners and managers, designed to boost their businesses' performance, resilience, and long-term growth.
Delivered by leading business experts from Hertfordshire Business School, the Help to Grow: Management course provides 50 hours of in-depth intensive training, covering financial management, innovation, growth strategies, adopting digital technology, and responsible business practices.
Participants are matched with a mentor for the 12-week course, who will support them with the development of a growth plan for their business. Participants will also be able to access a peer support network for entrepreneurs and business leaders, even after the course has finished, through the Help to Grow alumni network.
The course has been designed to meet the needs of a busy small business owner. It is delivered in an accessible, blended learning format at the end of each working day, allowing businesses to continue operating effectively. It is also 90% funded by government, which means businesses only pay a one-off cost of £750.
The launch of the Help to Grow: Management programme comes after Hertfordshire Business School was awarded the Small Business Charter last year in recognition of its commitment to supporting the small business community, student entrepreneurship, and the local economy.
The course adds to the extensive support the University of Hertfordshire provides for businesses in the region. As one of only 20 University Enterprise Zones in the country, every corner of the University's campus is open to businesses, allowing them access to research expertise, skilled graduates, and state-of-the-art facilities.
The University also provides funded research and development opportunities that help businesses solve strategic challenges or create new products, and offers a range of high-quality apprenticeships and continuing professional development courses.
Professor Damian Ward, Dean of Hertfordshire Business School, said: "The University of Hertfordshire has a long and successful history supporting local businesses, having helped thousands innovate and achieve their growth potential. We are using this expertise to deliver the Help to Grow: Management programme.
"Led by our experts at Hertfordshire Business School, the course is a small investment that will help leaders and businesses, no matter their size or sector, reach the next level."
Paul Scully, Small Business Minister, said: "Seizing opportunity is what being a business leader is all about, and our Help to Grow: Management Scheme gives entrepreneurs the chance to access the very best advice on how to innovate, reach new customers and boost profits.
"The practical training scheme is 90% funded by the government and designed around busy business owners' schedules, so I would encourage entrepreneurs across the UK to get involved and maximise the potential of their business."
To find out more about the Help to Grow: Management scheme and to apply, visit our website.