Herts alumnus wins national eBay business award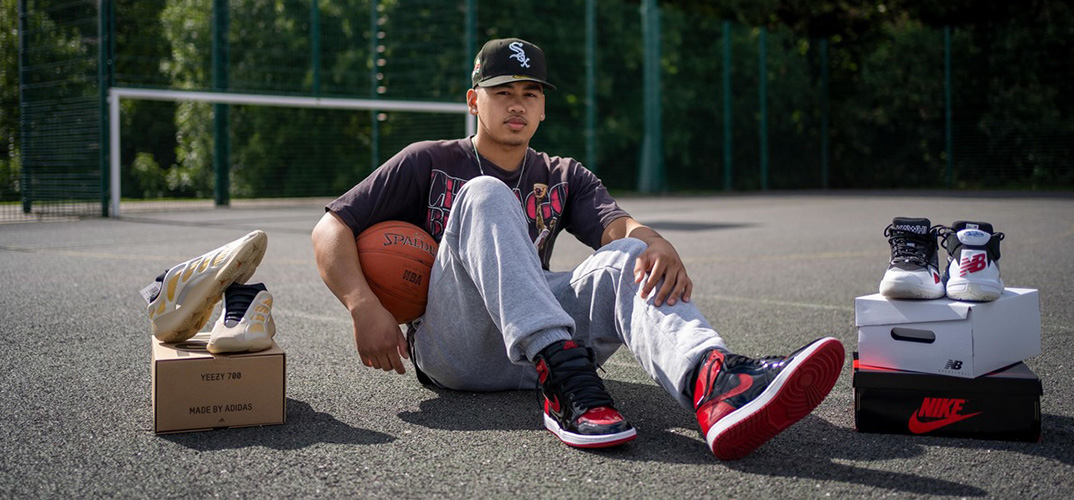 13 October 2022
Troy Bustamante, a Herts graduate and entrepreneur, has won a national eBay for Business Award for his sneaker restoration and resale company Loaded Kicks.
The eBay for Business Awards is an annual event that celebrates the best of British small and medium-sized businesses. Troy beat hundreds of thousands of other entries to reach the final six and received £10,000 plus business and marketing support to help grow Loaded Kicks.
Troy founded Loaded Kicks in his second year at Herts and during the national 2020 COVID-19 lockdown. Nearly a thousand sales later, Troy says the skills he learnt on his BA (Hons) Business Studies degree and the flexibility of the course helped him kick-start his business: "I was able to start Loaded Kicks alongside my studies and what I was taught certainly gave me the foundation to develop it further. There were certainly ups and downs along the way, but I just kept focusing on what I wanted to achieve.
"This award is just the beginning for me. I still have a long way to go, but I know the future is bright!"
Troy graduated last year and remembers his time at Herts fondly. He says: "One of my best memories is meeting my girlfriend, who has been with me throughout my business journey. I also loved meeting lots of new people, being on the basketball team and going out to The Forum."
As Troy looks ahead to the future, with plans to eventually open his own shop in his hometown of Hatfield, he is encouraging those with a business idea to 'go for it and take risks'. He says: "Do something you're passionate about. It won't be easy, but never give up and remember what your goals are.
"Trust me, you don't need much to start a successful business. With hard work and determination, you can achieve anything."