First images of NASA's James Webb Space Telescope to be exhibited in Hatfield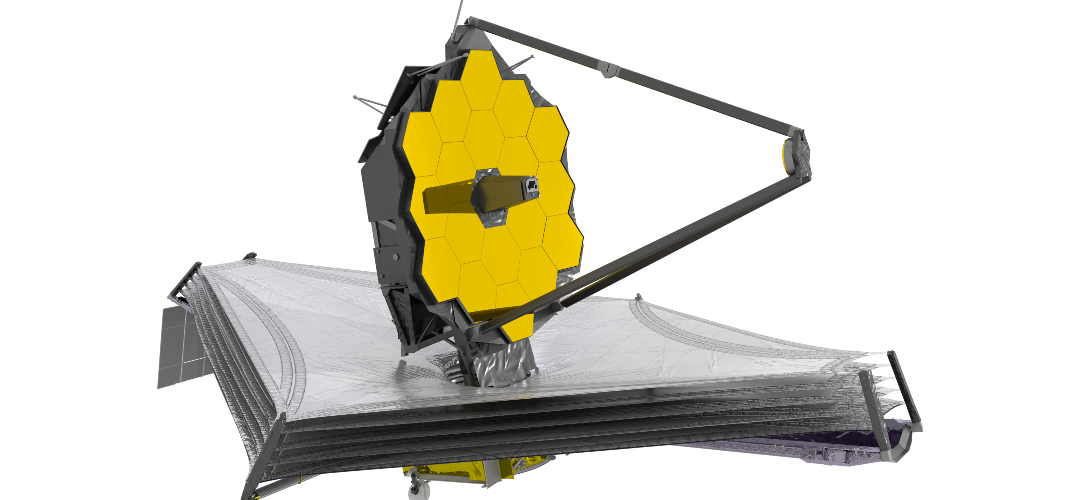 11 July 2022
The first images from NASA's James Webb Space Telescope will be exhibited at The Galleria in Hatfield this week, before being toured around local libraries in Hertfordshire.
The University of Hertfordshire's STFC Webb Fellow, Dr Emma Curtis-Lake, and Public Engagement Officer, Nuala O'Flynn, are leading the project in collaboration with the European Space Agency (ESA). Emma is continuing to engage with the public as part of her fellowship, as she works with the biggest ever telescope sent into space; while the local library exhibitions continue Nuala's Cosmic Curiosity initiative, engaging children aged 4-7 with space exploration.
NASA will release the first images captured by the Webb telescope on Tuesday 12 July. This significant milestone comes near the end of the telescope's six-month preparation period, after Webb was launched on Christmas Day last year. Since then, scientists have been readying the telescope's instruments to its space environment and aligning its mirrors in anticipation of starting its intended scientific operations. This process, alongside years of mission-planning and technology development, has resulted in the first images and data that will demonstrate the telescope's full power.
Eric Smith, Webb Programme Scientist best describes this moment as "the culmination of decades of dedication, talent, and dreams – but [it] will also be just the beginning."
When asked about the event, Emma said: "This is an exciting moment for the Webb telescope and an opportunity for people to see ground-breaking space discoveries in their local area. It's important to create an understanding of science and how it relates to our daily lives. I'm looking forward to getting people excited about this!"
The free exhibition is open to all, and will be taking place from Thursday 7 July to Friday 12 August in The Galleria shopping centre in Hatfield. Images will be on display on the upper floor of The Galleria (opposite customer services). As well as seeing the first amazing images from this ground-breaking telescope, visitors can learn about Webb's predecessor, the Hubble Telescope, and how and why Hubble and Webb will be working together to uncover new discoveries about our Universe.
A special event, hosted by Emma and Nuala, will also take place on Saturday 16 July, 11am-3pm upstairs in The Galleria. Members of the public will be able to experience planetarium demonstrations, talk to scientists from the University of Hertfordshire about their work, ask questions about the new images and discoveries – and why they matter – and take part in fun activities for all the family. See the full details of Saturday's event here.