Community partnership puts the voices of families and children at the centre of innovative research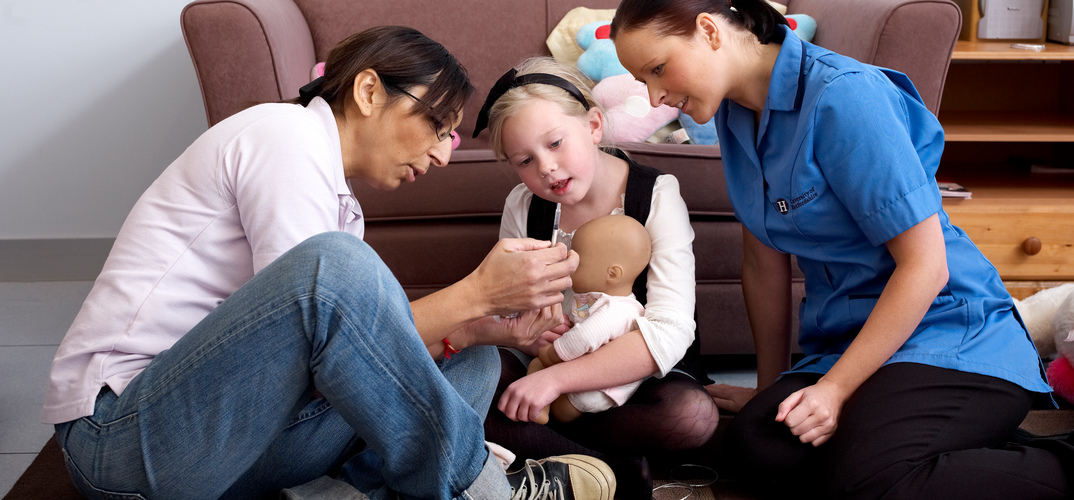 7 March 2022
A research partnership between the University of Hertfordshire, Healthwatch Hertfordshire and Stevenage Borough Council has put the voices of children and families at the centre of its work, as it explores the health and wellbeing needs of children and families living in local neighbourhoods in Stevenage.
Across the UK, rates of child poverty in the UK are increasing, bringing poor health and social outcomes for families on low incomes. The neighbourhood someone lives in can have a huge impact on their quality of life, due to a number of factors: availability of transport, opportunities for physical activity, rates of anti-social behaviour and crime, and a lack of safe places to socialise and spend free time.
This new research partnership is between the University of Hertfordshire, Healthwatch Hertfordshire, Stevenage Borough Council, East & North Hertfordshire NHS Trust, the National Institute of Health Research (NIHR) Applied Research Collaboration (ARC) East of England and the NIHR Research Design Service (RDS), East of England. The partner organisations set out to investigate these issues, using creative methods to explore the health and wellbeing needs of local children and families living in areas of Stevenage that are most disadvantaged.
Dr Julia Jones, Professor of Public Involvement and Health at the University of Hertfordshire, led this work and explains how this collaborative community engagement project has taken a different approach to previous research: "Supporting the health and wellbeing of children and families is both a local and national health policy priority. Yet research projects often fail to include the voices of children, families and the people who support them in the local community".
"Our approach is that to understand not only the issues but also the best solutions, we need to hear their voices, and listen to their lived experiences".
Despite disruption caused by the Covid-19 pandemic, the team from the partner organisations were able to run a number of sessions at play centres in Stevenage.
While engaging children and young people in fun activities such as making journals, making food from play dough and creating dolls from newspaper, researchers from the University of Hertfordshire and Hertfordshire Healthwatch were able to have supportive conversations with the children about their lives, from what meal they had eaten the night before, what hobbies and things they enjoy, to their future ambitions – including becoming a footballer or a firefighter. Parents were also invited to take part, with one parent commenting: "It worked well for my children, for all their age differences and additional needs… I was with them taking part, so we got to enjoy the session together which was nice".
Dr Elspeth Mathie from the University of Hertfordshire and the NIHR ARC, East of England, explained the benefits of this approach, reflecting that the local partnerships were key to unlocking a different way of working: "Working directly with the children, their families and the staff at the playcentres gave us a much better understanding of their needs and challenges compared to other research methods – for example, greater awareness of the importance of emotional wellbeing and resilience, as much as healthy food. Several of the researchers found their own preconceptions challenged. Our collaborative partnership working also led to shared learning between researchers and playcentre staff, which was valued by all involved."
"We intend to take this community engagement approach into future research projects, working with those who already have the knowledge, experience, networks and trust in a local community to gain trust and acceptance for research work. This opens many more effective avenues to understand the lives of those we are researching, and influence policy in a more meaningful way".
The team also produced a short film about the project, from the perspective of researchers and play centre staff; the film is available to watch here.