Breaking the bias with inspirational women at Herts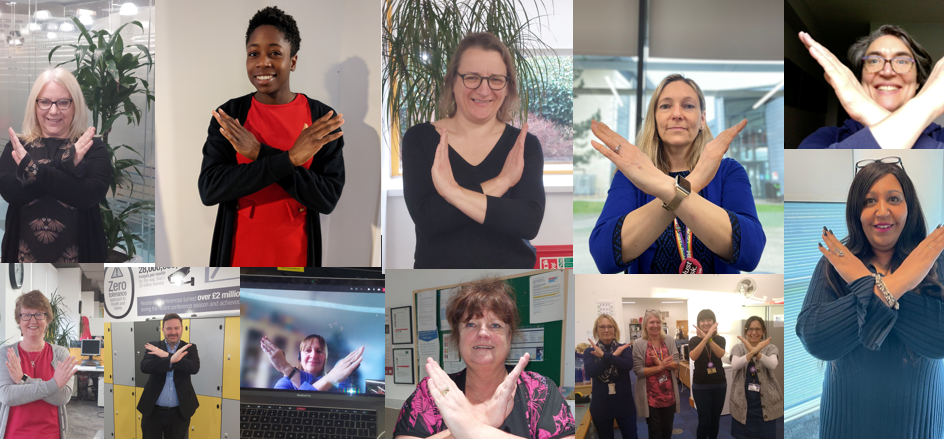 8 March 2022
Each year on 8 March, International Women's Day celebrates the social, economic, cultural and political achievements of women.
This year, the theme is #BreakTheBias. Whether deliberate or unconscious, bias makes it difficult for women to move ahead. At the University of Hertfordshire, we're showing solidarity and celebrating the way our diverse and inspirational community of women are breaking biases every day.
At Herts, we're proud to have an inclusive student community, with inspirational women breaking biases with their academic skills and dedication to achieving their aspirations.
Ellie Hurer, a Biochemistry PhD student at Herts, is helping to spread awareness about mental and chronic illness in academia, through her online platform.
When asked about her greatest achievements, Ellie responds: "I've gone through a lot with my illness, so I created an online platform to raise awareness, getting 40,000 followers total online. The main message I try to spread is that regardless of what you've been through, you can achieve anything. Hopefully I've inspired a lot of girls to go towards STEM subjects and fulfil their dreams. Just take it day by day and don't stress, that's the key".
Stephanie Pryszlak, an undergraduate Law student who is raising three children and aspires to work as a Crown Prosecutor, has worked hard and pushed through many barriers to get where she is today.
When asked what people could do to break the bias, Stephanie says: "You have to keep going, you have to ignore those around you, stay in your own lane and break them with success. Sharing people's stories as well as successes is key to uplifting morale. Some people (and I was one of them) think that because of who they are and where they are from, they can't achieve greatness... but everyone has a back story, and you are your own limit".
Ashley Chinwendu Nkemakolam, a final year Law student, School Community Organiser (SCO) for Hertfordshire Law School and a volunteer at the Law Clinic, broke through hardships by finding her own voice and making her mark.
When asked about her female role model, Ashley describes her mother: "My mum is undoubtedly my female role model. She is a cheerful and compassionate woman who sees the best in everyone and everything around her. I come from a country where people thought that educating a female child was a waste of money and time, and that the only education she needed was to learn how to cook and clean. My mother defied these norms by raising my sister and I to be strong independent women capable of achieving our own greatness, rather than simply existing for the sake of others or to grow up just being submissive to a man. She continues to tell my sister and I on a daily basis that we must continue to work hard in order to soar as the wings on Eagles; especially in a world where the odds are stacked against the girl child. Nothing seems insurmountable when you have a solid cheerleader constantly rooting for you".
Our staff continuously break biases through ground-breaking research, powerful teaching strategies, and the passion to better experiences that improve our community at Herts.
Shanara Hibbert, Sustainability and Workplace Wellbeing Engagement Officer in the Health, Safety and Sustainability team says that "gender equality is everyone's responsibility".
"As with all areas of equality, I believe the first thing to do is to listen and educate yourself on the key issues. The second is to actively do something about what you have learned. Understand that other people's experiences are different to yours and try not to get defensive if their reality challenges yours".
Professor Dr Grace Lees-Maffei is the first professor of design history at Herts and the first female professor in the School of Creative Arts. She emphasises how much we "need to celebrate [women's] achievements".
"We need to celebrate our achievements, to draw attention to them as a counter to the prevailing tendency of the patriarchal culture we inhabit to marginalise and discredit women, our skills, experiences and expertise".
Lastly, our alumni community have inspired people all over the world, bringing their innovative ideas to businesses and excelling in careers.
Natalie Pringle is a Law graduate who has excelled in a varied career based across the UK and SE Asia.
She was listed in the 2021 TechWomen100 Awards and supports start-ups in the tech space through an accelerator programme run by international law firm, CMS.
When asked why International Women's Day should be celebrated, Natalie says: "International Women's Day is an opportunity for us to celebrate the work that we have done, and the progress made by women, and for women, from all backgrounds.
"We are also encouraged to reflect on ways that we can continue to change the narrative and pave the way for future generations".
Join us today in celebrating women's achievements, raising awareness against bias, and taking action for equality. You can read more stories from our students, staff and alumni on our International Women's Day pages, where you can also find a range of resources.