Alumnus wins the 'Mobility and Smart Cities Innovator' award at the 2022 Supernova Challenge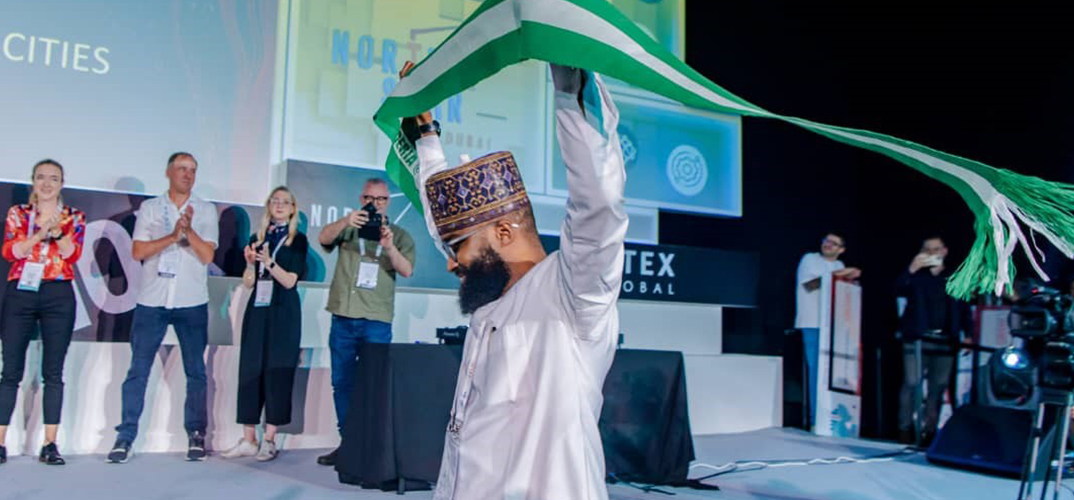 19 October 2022
Khalil Halilu and his Nigerian on-demand delivery service, ShapShap, won the 'Mobility and Smart Cities Innovator' award at the 2022 Supernova Challenge, taking home $8,000 in prize money.
Held this year at Gitex Global in Dubai, the Supernova Challenge is the biggest start-up pitch competition in the Middle East, Africa, and South Asia. Khalil beat over 800 other businesses to claim the 'Mobility and Smart Cities Innovator' award, which is given to start-ups that are 'shaping the future of urban mobility or sustainable urban living'.
Khalil said: "It feels fantastic to win. I want to thank my diverse team, many of whom are friends I made whilst studying at Herts. Winning this award shows that African tech solutions have a role to play on the global stage.
"Studying at Herts, amongst people from different backgrounds, has helped power my success. My course showed me how I could adopt solutions from different parts of the world and fit them to the African market."
Khalil's business, ShapShap, uses data and mobile technology to provide same-day deliveries to people and businesses in Abuja and Lagos. Founded in 2019, ShapShap has completed over 40,000 deliveries to date.
Khalil graduated from Herts in 2010 with a MSc International Business degree.