Alumnus looks to shake up the streaming market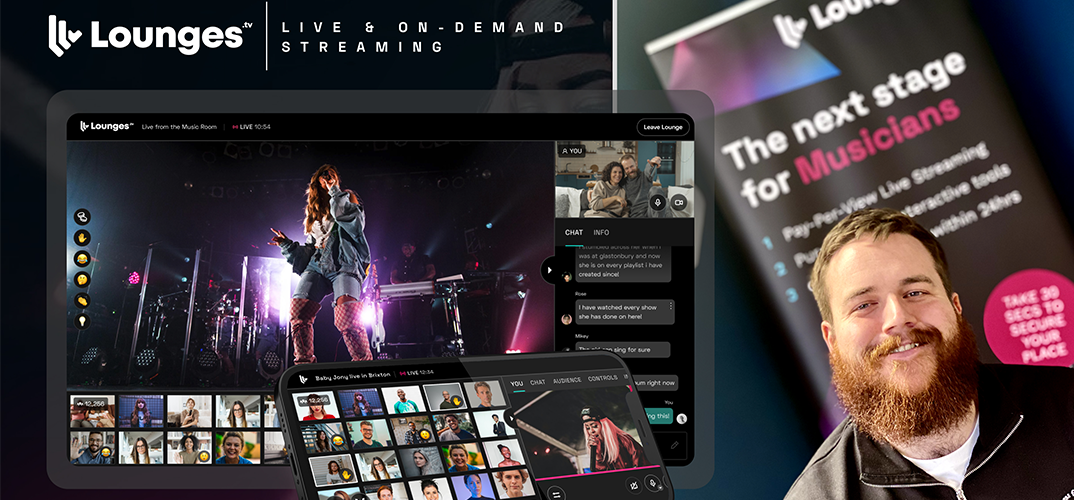 10 November 2022
Alumnus Craig Gardner (BA (Hons) Multimedia Design, 2012 and PgCert Project Management Practice, 2014) is looking to disrupt the streaming market with his new start-up, Lounges.tv.
Lounges.tv is different to most streaming services. It allows creators to earn 80% of the profit their content generates, which is a huge share compared to other content delivery platforms. Lounges.tv is now in beta testing and is due to launch in mid-November.
Craig says: "We have been hosting events to test streaming from physical venues, and we are also in the process of onboarding our creators and setting up live music venues for streaming.
"The aim of our platform is to create a gig economy within the streaming market. Creators now decide when they want to earn money and can finally take full control."
Using the skills he learnt at Herts
The skills Craig learnt at Herts, such as visual design, web design, video, and animation, put him in a strong position to challenge the streaming market. He says: "The course was fantastic. It gave me an overall understanding of the creative industry, and I decided to focus on user-experience design as I began my career.
"The course had us doing a lot of exhibitions, interactive designs, and challenging the part digital can play in the real world. This pushed us to come up with new, innovative ideas.
"We were also able to work alongside photography, videography, and other art students. I loved it, as I was always surrounded by creative people."
As Craig works to make Lounges.tv a success, he has great advice for current and future Herts students. He says: "Give things a try. I have always worked in digital design, but I've tried my hand at all kinds of other things. It helped me get a much broader understanding of the role design plays in the wider world and helped me empathise with product users.
"Herts is a perfect place for this. You are given the time, opportunities, and freedom to branch out, so get to know people and learn much more about the world you're graduating in to."
Visit Lounges.tv to find out more about Craig's new venture