Alumna's business named as one of the UK's most inspiring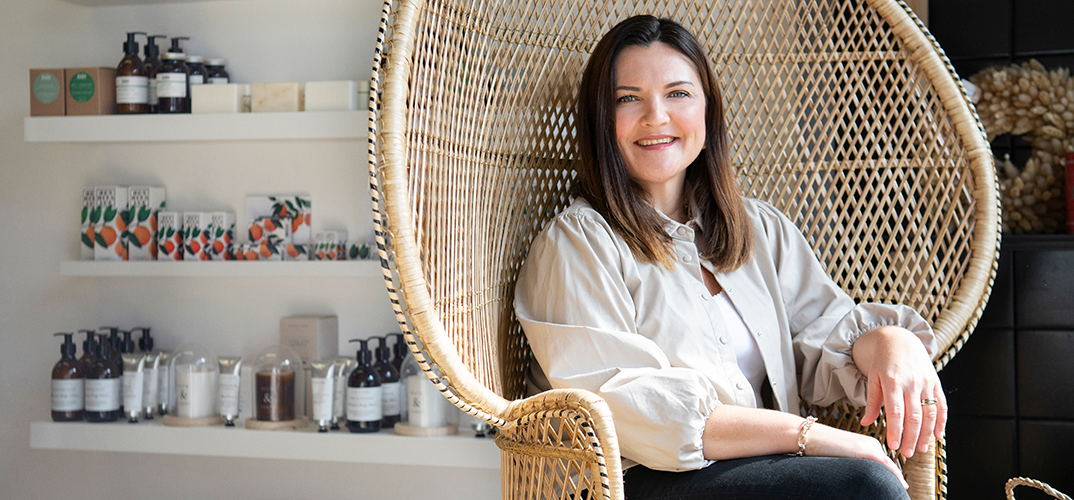 27 October 2022
Small Business Saturday UK has selected Tailor Made Living, founded by alumna Antonia Sanchez-Toomey (BA (Hons) Education Studies, 2015), as one of the nation's 100 most inspiring businesses.
The SmallBiz100 list is a national campaign that aims to shine a light on 100 UK businesses in the run-up to Small Business Saturday, taking place on 3 December 2022, in a bid to encourage consumers to shop local and support enterprises at the heart of our communities.
Michelle Ovens, director of Small Business Saturday UK, said, 'It's brilliant to have Tailor Made Living in this year's SmallBiz100 line-up. Over the past decade, we have been able to spotlight dynamic businesses just like this one, who remind us of the incredible tenacity and determination of small firms in this country.'
Speaking about the SmallBiz100 list, Antonia says, 'I am absolutely thrilled to be included in Small Business Saturday's list. I am really proud of this fantastic achievement on the back of some very challenging times for small businesses like mine.'
Founded in 2017, Antonia describes her business as a 'lifestyle destination', specialising in gifts, homewares, and fashion. 'I started the company with the simple concept that style should be effortless and accessible to all. I am inspired by my Mediterranean roots, and I create timeless collections anchored in neutral colour palettes and natural materials designed to fit seamlessly into your life. Whether you're looking for a gift, a new piece for your home or the perfect easy-to-wear dress, Tailor Made Living is here for you.'
'Studying at Herts gave me the confidence to start my business'
After graduating, Antonia took up a teaching position, but her passion was always to run her own business.
'My degree gave me discipline and it taught me to believe in myself. After I graduated with a first, I went into a senior teaching position which unfortunately didn't work out for me, but my achievements at Herts meant that I was willing to take a risk and pursue the dream of owning my own business.
'I really enjoyed my student experience at Herts. I spent most of my time in the library. I was a mature student with three small children and a part-time job, so having the flexibility to work late at night and very early in the morning was invaluable to me. I would often meet up with friends and we would work together, which helped me to stay on track and made the experience really enjoyable.'
Advice to other students and graduate entrepreneurs
Antonia has been a business owner for five years. Her advice to other students and graduate entrepreneurs is, 'Do your research, know your customer inside out, and identify your weaknesses so you can get help with those early on. Be prepared to adapt quickly to change and know that you will make mistakes, but that they are part of the process.
'It took me a long time - even after graduating - to figure out what I wanted to do. Although it can be frustrating, it's completely fine to take your time.'