University of Hertfordshire's contribution to local growth and regeneration recognised in Research England's Knowledge Exchange Framework (KEF)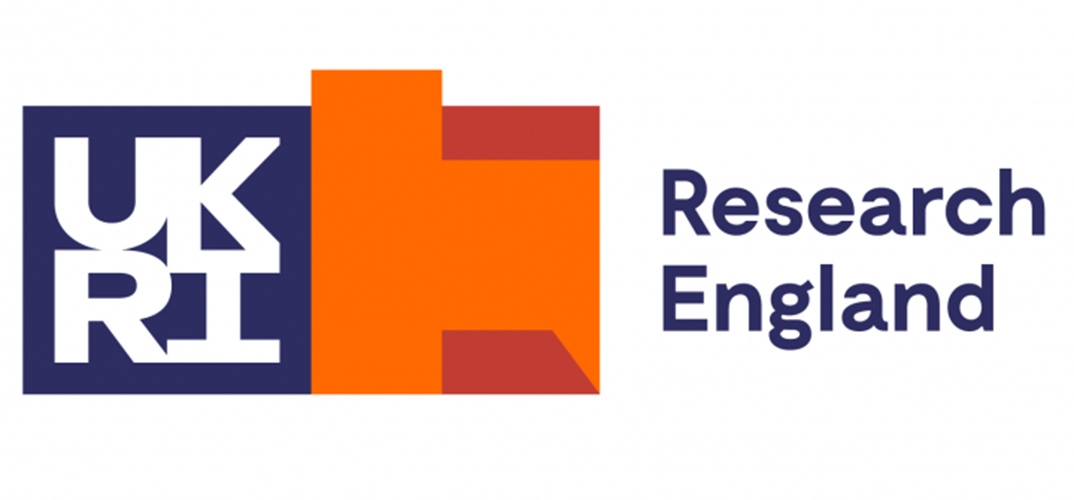 31 March 2021
The University of Hertfordshire has been recognised for the diverse contribution it makes to local growth and regeneration, the quality of its research partnerships and its work with the public and third sector via Research England's Knowledge Exchange Framework (KEF).
KEF is a framework that scores universities against a range of metrics including how effectively they work with businesses, engagement with the public and community and their contribution to skills, enterprise and entrepreneurship. Universities are grouped into clusters with institutions of similar characteristics in terms of size, research activity, portfolio, student population and relationships with the public sector and industry.
The University of Hertfordshire is one of 29 institutions within Cluster E, and was scored alongside the likes of Anglia Ruskin, Oxford Brookes, Manchester Met, and De Monfort, among others. Within this cluster, the University of Hertfordshire was ranked in the top 10% for 'Local Growth and Regeneration', and the top 20% for its 'Research Partnerships' and 'Working with the Public and Third Sector'.
Professor Julie Newlan, Pro Vice-Chancellor (Business and International Development), said: "I am delighted about the University of Hertfordshire's accomplishments and continued contributions to local growth and research partnerships. Research England's KEF enables us to measure our work and provides the opportunity to address areas of improvement, thus, ensuring we continue to build on our strengths in a highly competitive cluster. This news comes as a welcome reminder of the continuous and influential knowledge exchange work that takes place across the many facets of our University. I look forward to reading the in-depth report once the KEF results have been published."
Examples of some of our exemplary work recognised by Research England include:
Local growth and regeneration: University Enterprise Zone
The University of Hertfordshire's University Enterprise Zone (UEZ) directly addresses productivity of businesses within the region by making our researchers, resources and facilities accessible to enterprises enabling them to leverage the value of our infrastructure for the benefit of our local economy.
The UEZ programme offers: 'Meet-the-expert' free consultancy from our network of academics and external advisers; low- cost rental access to our rapid prototyping, internet of things and food laboratories with technician support; market intelligence services to scope, research and evaluate early stage commercial and/or social enterprise concepts; and IP and commercial law clinics with free advice for start-ups, SMEs and graduate entrepreneurs. Our UEZ has supported 12 market intelligence and 12 social enterprise projects; 60 businesses and individuals have engaged and been mentored through 'Meet-the-expert' sessions; and the Volunteer Business Support Scheme has supported 101 businesses respond to the challenges posed by the COVID-19 pandemic.
Research Partnerships: Hertfordshire Science Partnership
The Hertfordshire Science Partnership brings together the University, RoCRE Rothamsted, Stevenage Bioscience Catalyst and HertsLEP to deliver a powerful new programme to stimulate ground-breaking applied research partnerships with ambitious local agri-tech and life science sector businesses. The £6.3 million programme comprises of three main strands of activity:
Hertfordshire Knowledge Exchange Partnerships, which enables companies to establish new capabilities and expand capacity and markets through research support.
Research Hotel and Science Concierge Service, which provides SMEs access to Herts' world-class facilities and expertise to commission short-term R&D projects.
Therapy Accelerator Competition, which offers £700,000 for academic research centres or new start-ups wishing to undertake collaborative research with the University's researchers for new therapeutic developments in life sciences.
Consequently, the Hertfordshire Science Partnership has created 16 Herts Knowledge Exchange partnerships, which have brought eight new products to market; established 15 Research Hotel contracts and 25 new research collaborations; and supported 31 businesses, five of which are new businesses. The scheme was nominated for a THES Award 2020.
Working with the public and third sector: Public Involvement in Research Group
The Public Involvement in Research Group (PIRG) was set up to ensure patient and public voices are heard within research studies, and that research activity is reflective of key priorities and areas of focus. CRIPACC is also one of four academic research partners for a National Institute of Health Research (NIHR) initiative to evaluate local authority public health schemes, assessing community impact and identifying ways to prevent health inequality throughout the UK.
With one of the largest health portfolios in the UK, the University has also been a major provider of NHS Workforce Development since 1991 through the provision of under-and post-graduate education, short courses and consultancy. The University has two contracts for London and East of England delivering workforce development. For 2019/20 the income from NHS CPD commissioning totalled £784,000 which was 25% of all our CPD income reported.
An area of focus for the University and where further improvements can be made is public and community engagement. Under the KEF framework, the Festival of Ideas Re-imagined was cited as a key success in this area. As this was the first time the University delivered an event of this kind entirely online, the Festival of Ideas set out to engage the community and wider public with research and academia via a celebration of culture, the arts, science and technology. The Festival saw submissions from academics, artists, poets, politicians and performers who all shared their take on how the COVID-19 pandemic has changed our world. The Festival generated over 6,000 web interactions engaging local communities through 65 YouTube videos, with about 4.6 hours of content, which reached over 29,000 people.
Since the event took place in the summer of 2020, the University of Hertfordshire has been embracing online technology to deliver various other events open to the public. For example, several workshops and lectures to mark Black History Month and LGBT History month as well as other public lectures spanning a range of different subjects. This has made a significant impact on engagement and accessibility and will continue to be a focus for the year ahead.
There are numerous examples of ongoing activity which will continue to have a positive and sustainable impact on our communities, such as:
Our Bayfordbury Observatory programme which is designed to inspire the next generation of astrophysicists and astronomers through open evenings, school visits and stargazing projects in local schools, making space and astrophysics more accessible.
Our Widening Access and Student Success (WASS) programme develops relationships with local schools and incorporates feedback from students and teachers to include more focus on academic skills, attainment and enrichment. The 2019 Big STEAM event drew over 400 primary school-aged children from across the county onto our campus to share science and arts-themed activities, with sessions bookended by in-school activities that introduced concepts in higher education.
Our Heritage Hub brings together community interest in history and heritage across the region, and we regularly run collaborative initiatives with the public, social enterprises, housing associations, libraries, local authorities and museums.
Read about the recently published KEF results.