University of Hertfordshire research team explores impact of exercise in treating depression in teenagers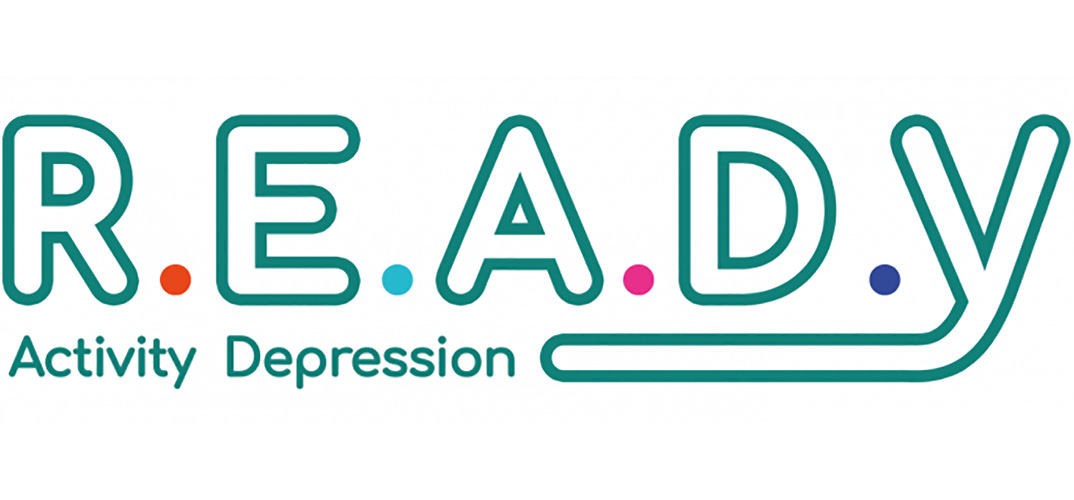 10 March 2021
A research team led by the University of Hertfordshire has won a £2.27 million contract from the National Institute for Health Research (NIHR) to investigate if exercise is a beneficial treatment for mild to moderate depression in young people aged 13 - 17.
Working in partnership with the University of Bedfordshire's Institute for Sport and Physical Activity Research (iSPAR) and the University of East Anglia, the READY programme (Randomised trial of Energetic Activity for Depression in Young people) is now recruiting young people in the East of England region across Hertfordshire, Bedfordshire, and Norfolk.
It is common knowledge that exercise is important in staying active and healthy but it is also crucial to understand if it reduces depression in young people. The study will compare the benefits of exercise for young people living with depression participating in either high intensity or low intensity group exercise sessions, with young people spending time with a group of their peers.
During the COVID-19 lockdowns, teenagers have been consistently reporting high levels of anxiety and depression. Exercising during COVID-19 lockdown can be difficult but that should not stop young people from keeping fit as it is crucial for their wellbeing. Volunteers who take part in the READY programme will not only help with the research on depression in young people, but also have the opportunity to engage with physical activity. Our researchers have consulted young people and developed an online exercise programme delivered by trained sports professionals to young people aged 13 - 17 years. Our researchers are encouraging people to come forward and take part in this study, which will provide a great way to interact with your peers, especially at a time of restricted social movement.
Co-lead researcher Dr Daksha Trivedi, Centre for Research in Public Health and Community Care at the University of Hertfordshire, added: "We are working closely with Child and Adolescent Mental Health Services (CAMHS) and local community sports provider organisations such as Active Luton, Bedfordshire, Watford Football Club's Community Sports and Education Trust, and Norwich City Community Sports Foundation. Many young people are struggling to get the right support, especially during COVID-19 lockdown. The READY trial will provide the opportunity for young people to come forward and take part in this online exercise research."
Co-lead researcher Dr David Wellsted, Centre for Health Services and Clinical Research at the University of Hertfordshire, commented: "In 2018, in Hertfordshire alone, over 1,000 young people were referred for mental health support, which clearly indicates that there is a gap in support and care for this particular age group. Our study will explore if participation in group exercise is an effective intervention for depression, which could help communities provide support for young people experiencing these issues, as well as relieve pressure on stretched NHS services."
Professor Angel Chater, Director of iSPAR and Professor in Health Psychology & Behaviour Change at the University of Bedfordshire, said: "Exercise is great for our mental health, but sometimes it can be hard to get started and stay active. Our READY exercise programme is free to young people living with depression, delivered in a safe, local environment, by friendly and welcoming staff. It has been designed to help break down barriers to exercise, with fun activities in a group setting with others of a similar age. We understand that it may feel scary to join a new group, but our team are ready to support you, or someone you know, so please get in touch."
Find out more about the READY research programme
Sign up as a volunteer for the READY research programme
Get in touch with your questions about the READY research programme
Collaborators:
University of Hertfordshire:
Dr Daksha Trivedi, & Dr David Wellsted, Joint leads
Dr Lindsay Bottoms, exercise physiologist
Dr Lee David, academic GP & visiting fellow
Dr Julia Jones, Patient & Public Involvement
Dr Silvana Mengoni, Process evaluation
Dr Neil Howlett, exercise, behaviour change, psychology
Dr Shivani Sharma, Health inequalities
Ms Solange Wyatt, Clinical Trials Support Network
Hertfordshire Partnership University NHS Foundation Trust
Dr Mirza Kah, Consultant Psychiatrist
University of Bedfordshire
Dr Angel Chater, Behaviour change, psychology, exercise
Norfolk & Suffolk Foundation Trust:
Dr Jonathan Wilson, Consultant psychiatrist
Dr Tim Clarke, Research clinical psychologist
University of East Anglia
Dr Allan Clark, Norwich Clinical Trials Unit
Prof Andrew Jones, Public health, exercise
Dr Jamie Murdoch, Process evaluation
Dr Erika Sims, Norwich Clinical Trials Unit
Prof Ann Marie Swart, Director Norwich Clinical Trials Unit
David Turner, Health Economics
Community sports providers
Matt Corder, Active Luton, Bedfordshire
Andrew Garlick, Watford Football Club's Community Sports and Education Trust
Stevie Bramble, Norwich City Community Sports Foundation