University of Hertfordshire receives top marks for teacher training in NSS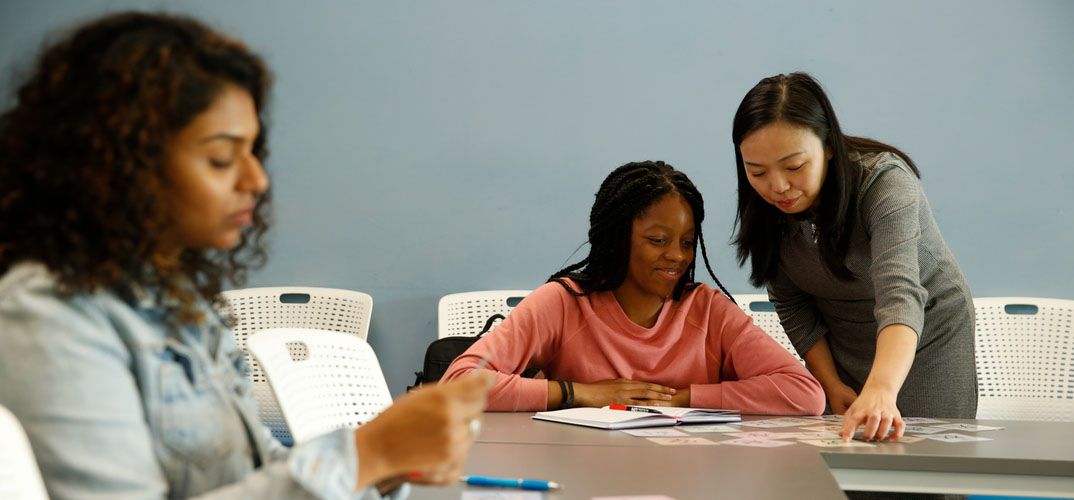 14 September 2021
The University of Hertfordshire has been ranked as the top university, and within the top five institutions, for teacher training in the UK in the latest National Student Survey (NSS) satisfaction results.
With expertise that spans nursery, primary, secondary and higher education, the School of Education at the University of Hertfordshire has a reputation for courses and research that reflect the latest social, political and technological changes in the sector.
This year's NSS results gave an overall satisfaction rate of over 95% for teacher training courses, with almost 98% satisfaction for learning opportunities and 100% satisfaction for opportunities to apply learning.
There are currently around 2000 students on education courses at the University, with graduates enjoying outstanding levels of employment to a first teaching post – the School currently ranks within the Department for Education's top 10 teacher training providers in England for employability, and is ranked 11th for Education subjects in the Guardian University Guide 2022 League Table.
The high quality of teaching is enhanced by strong partnerships with over 300 local schools across the East of England, offering students practice-based learning opportunities and avenues for employment.
Dr Lyn Trodd, Dean of the School of Education, said: "What a wonderful accolade to receive from our students! They will be the teachers of tomorrow and will no doubt transform thousands of young lives, so it is important that they themselves experience the highest standards of learning and teaching. Our UH approach is to form a team around each student to ensure success".
Vicky Pateman, Head of Initial Teacher Training, commented on the results: "On behalf of the Herts Initial Teacher Education team, I am delighted that we are ranked as the top university for overall satisfaction. Training the next generation of teachers is a privilege, and we never forget this. Our students are at the centre of what we do and it means everything to the team around them to know how much the Herts experience has meant to each individual. These fantastic NSS results are testament to the work of our students and staff".
Other subjects at the University that ranked in the top 10% nationwide for overall student satisfaction included Electrical and Electronic Engineering, Nutrition and Dietetics, Health Sciences and Humanities.