University of Hertfordshire is the first university to launch new barrister courses since 1997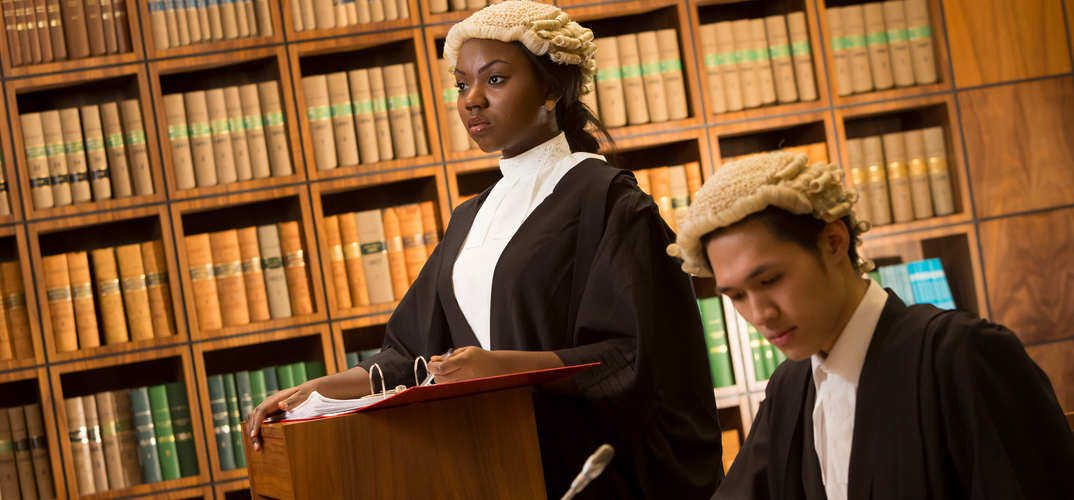 17 November 2021
The University of Hertfordshire has been authorised by the Bar Standards Board (BSB) to deliver barrister training, the first time a university has received approval in nearly 25 years.
The University of Hertfordshire becomes one of only 10 universities in the UK offering this training. The Law School will deliver two vocational programmes, PgDL Bar Practice and LLM Bar Practice, with both courses starting in January 2022.
The University's bar programmes will provide flexible and accessible training, delivered by current and former barristers, industry professionals and leading researchers. Students will be given opportunities to gain invaluable, real-world experience during their course, including working for the award-winning Hertfordshire Law Clinic and alongside the University's industry partners.
Digital bar practice has become more common in courts across the country, particularly during the pandemic. To ensure students have the right skills and experience when they graduate, the University's in-person teaching will be supported by digital training resources, making use of the latest technology and the University's state-of-the-art law facilities. Students will be able to practice their trial advocacy skills in the Law School's full-scale replica crown court, under the supervision of experienced lecturers, including two former crown court judges.
According to the BSB, while diversity in the profession continues to improve, there is still more that needs to be done so that the bar reflects the society it serves. The University of Hertfordshire is proud of its diverse student community, and this diversity will ensure the institution delivers highly qualified barristers from a range of different backgrounds, meeting the strategic aims of the BSB and helping the justice system become more inclusive.
Penny Carey, Dean of Hertfordshire Law School, said: "This is a significant achievement for the University and Hertfordshire Law School, and builds on the outstanding academic and professional legal education we have been delivering successfully for more than 45 years.
"Our focus on increasing accessibility and diversity within the legal profession, through excellent teaching and high graduate employment, will allow the University of Hertfordshire to continue making a positive contribution to the future of legal services in the UK and internationally."