University of Hertfordshire hosts 'world first' global design challenge for students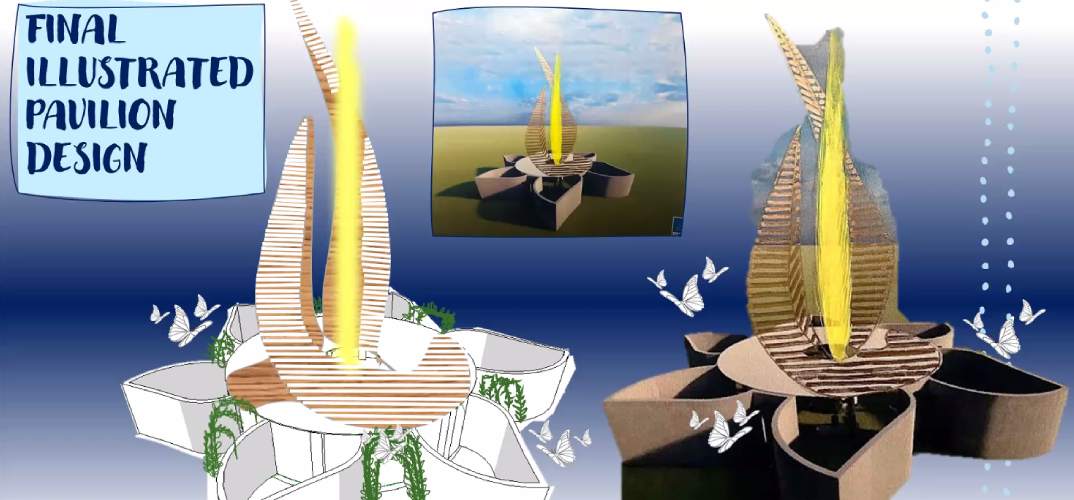 27 January 2021
Over 170 students from the University of Hertfordshire and Brooklyn College in New York put their creativity to the test last week in an ambitious online design sprint – thought to be one of the first events of its kind held by a university anywhere in the world.
A design sprint is used to tackle complex businesses questions through design, prototyping and the testing of ideas – and is often done in a shorter timeframe compared to typical design cycles.
Students with a mix of different creative skills (including fashion design, visual arts, architecture, photography and animation) were split into teams and supported throughout the week by expert mentors from the University's School of Creative Arts and Brooklyn College. They tackled challenges put to them over Zoom by some of the University's industry partners, which included:
Each business asked the teams to consider ways they could support their local community during the COVID-19 pandemic and how they could respond to some of the issues they have faced as a result of the current circumstances. For example, AllSaints tasked students with creating an inspiring campaign that encouraged people to ditch their comfortable loungewear habit and make the lockdown experience more fashionable. Woof & Brew wanted students to design a range of products that could be incorporated onto a virtual platform, not only to reinforce the bond between owners and their pets, but to create an online community that would help people feel less isolated during lockdown.
At the conclusion of the sprint, the teams presented their ideas to a judging panel made up of senior representatives from each of the industry partners taking part. The winning team designed an outdoor, temporary multi-faith pavilion for Lambeth Palace, the London home of the Archbishop of Canterbury. The idea was to provide a space for the local community to visit if they could not attend their usual place of worship and contemplation during the pandemic. The team was praised by the judges for 'capturing their imagination' and for 'providing much-needed light' during challenging times.
Richard Sudworth, Secretary for Inter-Religious Affairs and Interfaith Advisor to the Archbishop of Canterbury, said: "It was thrilling to see the students' imagination and creativity as they produced designs for prayer and reflection space, which could be inclusive and yet respect the integrities of difference. Coming to a decision on the best design was extraordinarily difficult and a testimony to the energy and vision of the students."
Dr Shaun Borstrock, Associate Dean for Business, Innovation and Projects in the School of Creative Arts at the University of Hertfordshire, said: "The design sprint was a fantastic event for our students. It was ambitious in its scope, running across 38 Zoom rooms simultaneously. It would normally be held on campus and in person, but with the benefit of technology we were able to move it online and expand it further – inviting our students residing in different parts of the world, as well as their peers from Brooklyn College.
"I and our partners were blown away by what the students achieved in the five-days they had. Our partners have said that they will look at incorporating some of the students' ideas in their forward planning and we are speaking to Lambeth Palace about building the winning entry on their grounds. The sprint was a valuable experience for our students, and something they can take with them throughout their careers in the creative industries."