University of Hertfordshire extends partnership with Santander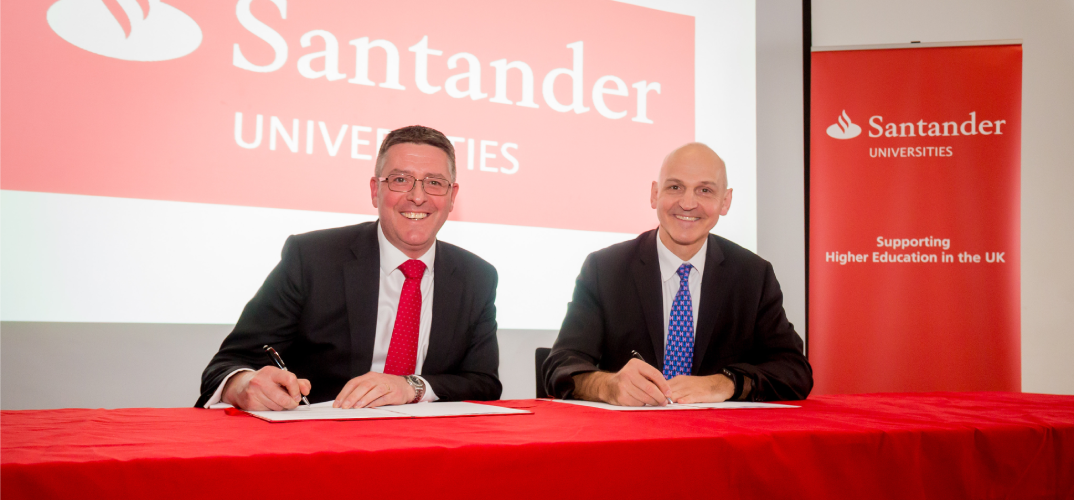 4 November 2021
The University of Hertfordshire has signed a new three-year agreement with Santander Universities UK, which will boost scholarships, enterprise, and student support at the institution.
The University's Vice-Chancellor Professor Quintin McKellar and Matt Hutnell, Director of Santander Universities, signed the agreement at a virtual ceremony held on 3 November. It marks the continuation of a partnership that began in 2012, totalling £1 million in funding, and will contribute towards:
Through the partnership, students will also be able to take part in Santander's national X Entrepreneurship Competition and their Women in Engineering programme, which supports leading female engineers from the University's School of Engineering and Computer Science.
Professor Quintin McKellar, Vice-Chancellor of the University of Hertfordshire, said: "The relationship we have developed with Santander has matured into a highly valued partnership, which has greatly benefited our students. I am delighted that we are extending the partnership and are offering exciting new initiatives which will further support our community."
Matt Hutnell, Director, Santander Universities UK, said: "Santander is committed to supporting higher education as well as local communities across the UK. We're proud to continue our partnership with the University of Hertfordshire for a further three years to ensure we can work together in providing even more opportunities which will benefit both students and the local community."