Universities across the East of England take leading roles in nation's recovery from pandemic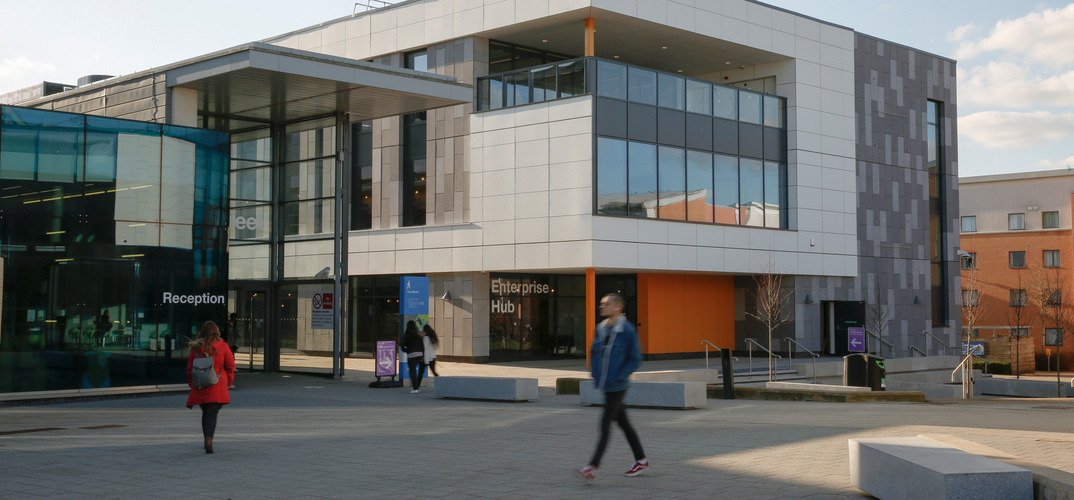 27 May 2021
Universities across the region are supporting Universities UK's (UUK) economic and social recovery campaign Getting Results, to help people and businesses recover from the wide-ranging damage caused by the Covid-19 pandemic.
New research published today by UUK, 'Universities and the UK's economic recovery: an analysis of future impact', which was compiled by the National Centre for Entrepreneurship in Education (NCEE), predicts that over the next five years universities in the East of England will:
Train 14,000 nurses, 3000 medics and 6000 teachers
Give over 8,600 years' worth of upskilling and training to businesses and charities in the region
Help 1,678 new businesses and charities to be formed
It comes as UUK launches #GettingResults – a campaign to put universities at the heart of the economic and social recovery – with a renewed commitment from universities to do even more to reach out to new partners locally and nationally, and deliver even greater impact than currently estimated.
Because of their innovation and expertise, local connections and close links to industry, universities are well placed to support the growth of businesses in the East of England. Like many universities, the University of Hertfordshire has a wide-ranging portfolio of business support to help stimulate economic growth, employment, and investment in the county and wider.
One such company being supported by the University is innovative biotech firm ImmuONE, who operate from independent laboratories out of the University's Science Building. ImmuONE specialises in in vitro technologies, creating 'lung-in-dish' systems that represent human physiology, providing an animal-free method of assessing the safety of new products.
The company started during the early days of the pandemic in April 2020, but despite the many challenges this has generated, the business has grown over the past year from two to eight employees.
"The support that the University of Hertfordshire has been able to provide has been invaluable," explains Dr Victoria Hutter, Co-founder and Chief Scientific Officer of ImmuONE. "We have received a variety of business development support that has been vital in driving forward our commercialisation activities during the pandemic to secure the future growth of the company. We have also had access to graduates and interns whose innovation and creativity have helped shape the direction of the business."
Last year, in direct response to the impact of the Covid-19 pandemic, the University of Hertfordshire also launched its Volunteer Business Support Scheme which currently provides free mentorship to over 190 micro, small and medium-sized businesses across the region.
Julie Newlan, Pro Vice Chancellor for Business and International Development, said: "We believe our students, staff, researchers, and graduates have so much to offer. We are proud of their knowledge, skills and expertise and we look forward to seeing them help businesses and industries bounce back in the years to come. Alongside our university colleagues across the east of England, we must now make sure that we work closely with employers and partners so they are getting the most out of what universities can provide in this challenging process of recovery."
Professor Julia Buckingham CBE, Universities UK's President, said: "By working closely with their partners, including local government and employers, universities will play a vital role in the UK's post-Covid recovery. Together, they can contribute significantly to future economic success and improve lives. Moving forward it is important that employers fully take advantage of universities' support and develop productive relationships so the nation can bounce back stronger from the pandemic."
The report 'Universities and the UK's economic recovery: an analysis of future impact' was compiled by James Ransom, Head of Research at the National Centre for Entrepreneurship in Education (NCEE). It is based on Higher Education Statistics Agency, ONS, and Innovate UK data.
Find out more about Universities UK's #GettingResults campaign at www.universitiesuk.ac.uk.