The future is bright: business leaders' positive message to SMEs as Hertfordshire recovers from COVID-19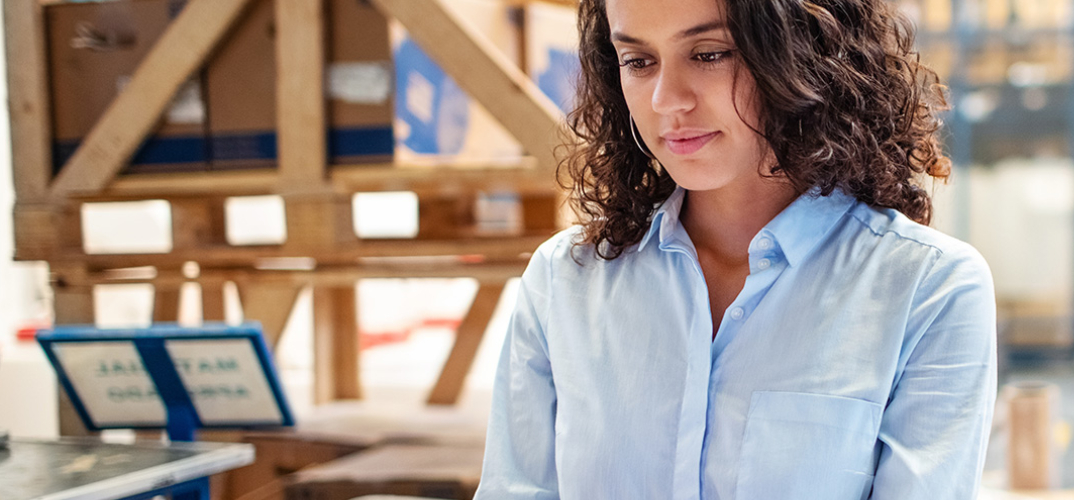 30 April 2021
Local business leaders and SMEs explored how companies can innovate and grow post-pandemic in an online panel discussion for the University of Hertfordshire's SME Support Day (28 April).
The pandemic has had a serious impact on businesses across the country and in Hertfordshire, with many having to close their doors to customers when national lockdowns were introduced. According to a report by Hertfordshire Local Enterprise Partnership (HLEP) published in December 2020, 45% of businesses in the county experienced a decrease in their turnover compared to the same time last year. Only 8% of businesses had seen an increase in the same period.
In the first of three online events for SME Support Day, Bim Afolami, MP for Hitchin and Harpenden, said that the "future is bright" for businesses in Hertfordshire. Speaking about businesses in town centres and highstreets, who have been some of the hardest hit during the pandemic, he said: "Footfall numbers, I know in my constituency of Hitchin and Harpenden, are up considerably on 2019. They were up last summer, and they are hopefully going to get to that position again this summer. The trend is good." He added that local communities had shown a "real willingness" to invest in their town centres and highstreets, something that had not been seen before the pandemic.
The panelists also highlighted the important role technology has and will play in supporting SMEs to meet the challenges posed by the pandemic, and help them continue to adjust to Brexit. According to research by agency Studio Graphene, almost half (46%) of businesses said that COVID-19 has produced the most radical digital transformation in their existence.
Paul Witcombe, Head of Enterprise and Innovation at HLEP, said: "In the old days we would have jumped in the car and gone for a coffee with someone. We don't need to do that anymore and I think it's changing the way businesses are thinking. Businesses are problem solvers. What we're seeing through COVID-19 and Brexit is more of a willingness to use technology to solve these problems. We might have been reticent about jumping on a Zoom or Teams call in the past, but I think we are much more prepared to do that now."
The University hosted two other events on SME Support Day:
Funded internships virtual fair: the virtual fair matched final year students and recent graduates to businesses that had secured funding for internships. The funding was provided by the University and Santander Universities.
University of Hertfordshire business support showcase: the showcase highlighted how the University can support businesses, whether it's through its excellent education, enterprise or ground-breaking research.
Yanina Aubrey, Head of Business Services at the University of Hertfordshire, said: "As national restrictions ease, there is a wealth of support available for SMEs in Hertfordshire. Many will be looking to reinvigorate their business and capitalize on new opportunities, re-launch a product or service, or revamp their business plans. The University of Hertfordshire has supported business of all sizes throughout the pandemic – from start-ups, to SMEs and multinationals – and we stand ready to continue this support as we return to normality, working collaboratively with our partners in the region and beyond.
"Over the last three years, every corner of the University of Hertfordshire has been opened up to support businesses in the region. Our all-campus incubator provides businesses and entrepreneurs the opportunity to use our state-of-the-art facilities and resources, and provides access to top academic experts, skilled graduates, facilities and equipment hire. As well as our extensive portfolio of business support services, including the chance to carry out funded research and development through opportunities such as Knowledge Transfer Partnerships, the University also offers a range of highly regarded degree apprenticeships, graduate placements and continuing professional development opportunities."
For more information on how the University of Hertfordshire supports businesses in Hertfordshire, visit our website.
Notes
The Growing your business during the pandemic panelists were: