SAE Institute and University of Hertfordshire announce new global partnership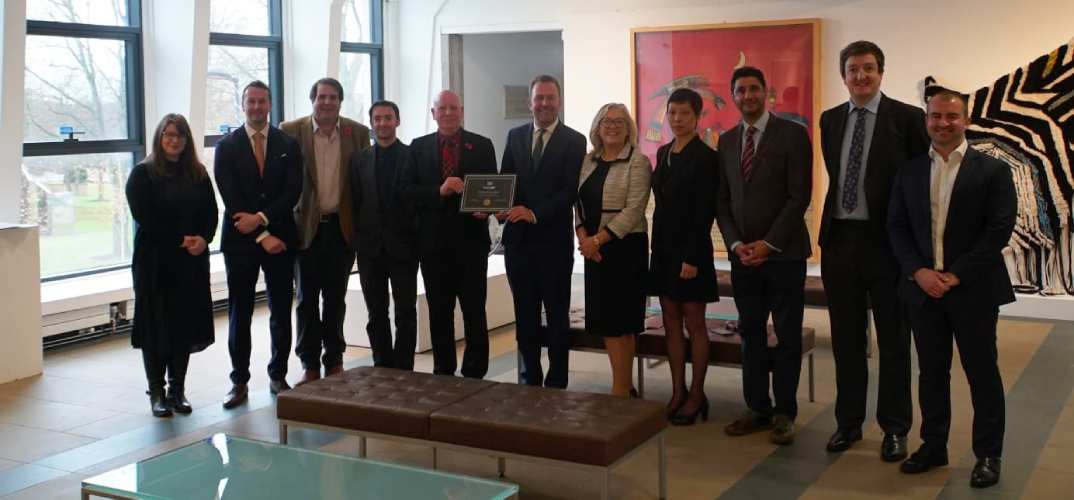 19 November 2021
The University of Hertfordshire and SAE Institute are proud to announce a new partnership, focused on delivering exceptional student experiences and outcomes for aspiring creatives.  
From 1 January 2022, SAE students undertaking select Bachelor and Master programmes1 in 17 countries will graduate with an SAE qualification validated by the University of Hertfordshire. The programmes, which are developed, delivered and assessed by SAE, are offered in specialist disciplines such as audio, music business, film, animation, games and web development.
Through the validation process, the University of Hertfordshire recognises the quality and standards of SAE programmes as equivalent to its own, according to rigorous quality standards.
Executive General Manager of SAE Global, Matthew Evans, said SAE programmes are focused on meeting the creative media skills needs of industry while supporting students to achieve their career and creative ambitions.
"Our programmes are developed with industry partners to ensure the relevance of curriculum. Students benefit from learning in small classroom environments but throughout COVID19 have also developed essential skills in collaborating with peers, teachers and mentors online," he said.
"SAE's partnership with the University of Hertfordshire is a very positive outcome for SAE students commencing their studies in 2022.
"We are honoured to be partnering with an institution that is renowned for delivery of digital creative and entertainment media courses including visual effects, immersive media and animation.
"SAE and the University of Hertfordshire are equally committed to upholding the highest standards of education and supporting students to achieve the best possible outcomes."
The University of Hertfordshire's creative courses are widely recognised as leading in their field. Most recently the University was ranked top in the UK and 22nd in the world in the Rookie Awards' top 50 creative media and entertainment schools and colleges for 2021.
Vice Chancellor of the University of Hertfordshire Quintin McKellar commented: "We have always been immensely proud of our digital media courses, and we continue to champion creative education and the achievements of those who study it.
"Partnerships are an invaluable element of the work we do, forging relationships with organisations who share our values and our commitment to a fantastic student experience. We are delighted to partner with SAE who have over 40 years' experience delivering creative media courses across the UK and internationally".
SAE forms part of global education provider Navitas, which has an existing partnership with the University of Hertfordshire through its pathway college, Hertfordshire International College.
1A full list of SAE programs validated by the University of Hertfordshire in each region can be viewed at www.sae.edu.
For further information, please contact:
Peter Hudson
Director of Marketing
SAE Institute UK
E: p.hudson@sae.edu