Operation Balsam: Additional noise nuisance patrols return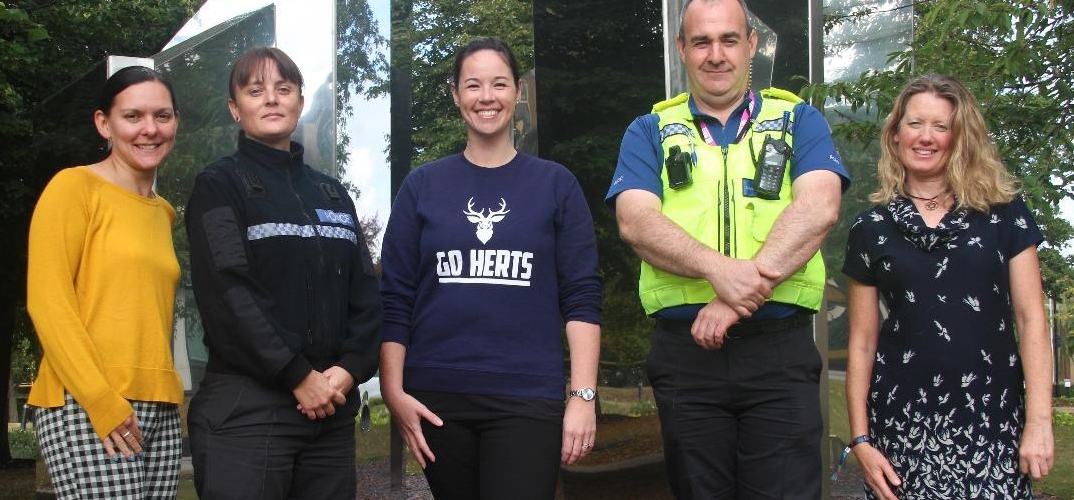 14 May 2021
Operation Balsam, an out-of-hours service designed to combat neighbourhood noise nuisance, will return between 19 and 29 May, as lockdown restrictions ease. Funded by the University of Hertfordshire and run jointly by Welwyn Hatfield Borough Council and the police, additional noise patrols will be put in place between 10pm and 3am.
The aim is to improve understanding within the community, including students, of the impact that antisocial noise can have on their neighbours. With restrictions allowing thirty people to mix outside from 17 May, the patrols will be more important than ever this year in encouraging communities to socialise safely and considerately.
Nick Long, Corporate Director at Welwyn Hatfield Borough Council, said: "Some of us will have got used to a quieter environment during lockdown so this is an opportunity for us to engage and explain what is and isn't acceptable. People can be unaware of the effects they are having on others, and a polite conversation can often resolve the issue. This operation is ultimately about helping everyone enjoy where they live this summer as we regain many of the freedoms we've missed."
Geraldine Ward, Dean of Students at the University of Hertfordshire, said: "We are pleased to be launching Operation Balsam again this year with our colleagues in the council and police. As lockdown restrictions are further eased, and more students are able to return to campus, everyone is looking forward to spending time together in our local area. It's especially important to have this partnership in place to support both local residents and students, fostering positive relationships across the community."
Inspector Kash Hussain, from the Welwyn Hatfield Safer Neighbourhood Team, said: "As we ease out of lockdown and larger group gatherings become permitted, we don't want to stop anyone having fun but we are asking people to be respectful of their neighbours. Anti-social noise can be a blight on residents' quality of life and when it happens during the night it can be particularly frustrating.
"We've had lots of positive results from Op Balsam in the past and so I hope residents are feeling reassured that any concerns will be listened to and acted upon. Please do not hesitate to report anti-social noise or any gatherings that are in breach of the COVID restrictions."
Residents can report concerns about noise and anti-social behaviour to the police on 101 or to the council on 0800 1114484. For noise complaints during office hours, please call the council on 01707 357242.
For further information about noise nuisance visit: www.welhat.gov.uk/noise.