Levelling the playing field: Vice-Chancellor's message to staff and students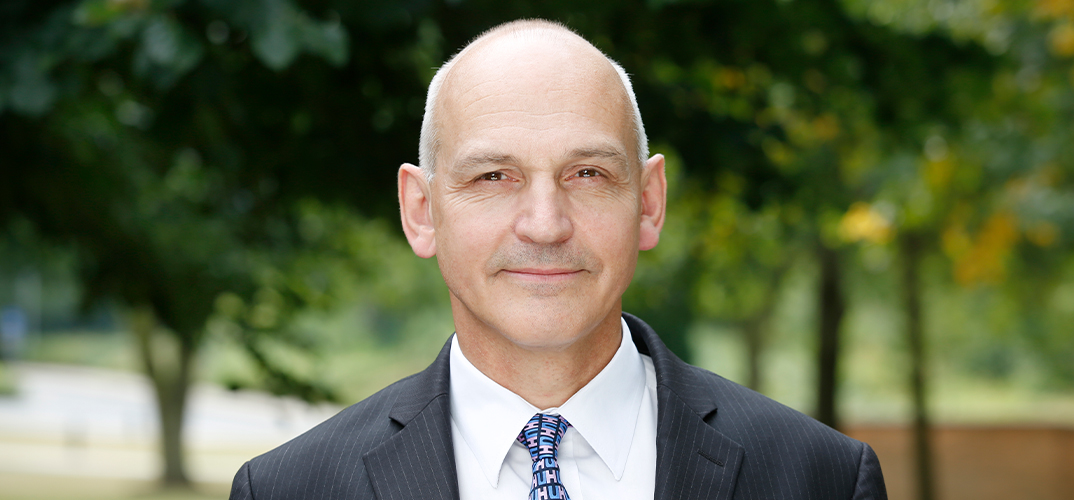 12 June 2020
By Professor Quintin McKellar CBE, Vice-Chancellor and CEO of the University of Hertfordshire
"The death of George Floyd in Minnesota has sparked a global movement for our time, a moment that many hope will be a tipping point as society seeks to address its fundamental and endemic inequalities. For many of us, it has prompted a period of introspection and reflection. What more can we do as individuals and as a University to address racism and inequality? How can we support our black students and staff to thrive and achieve their goals?
"Racism has no place at our University. For any member of staff or student who has experienced it, I want to tell you that it is not acceptable, we will not stand for it and that you are not alone. We must address this issue together.
"It isn't until you walk in someone's shoes that you can truly appreciate their experiences. But it is only by having an open dialogue that we can educate and stand up as allies for one another.
"What I can do is to listen to our black students and staff and give them a platform. This will allow us to work side by side to create a framework and a system here at Herts that gives everyone, no matter who they are, opportunity and a fair future.
"Our vision as a University is that whatever your background, wherever you are from, higher education can be a transformational experience.
"We are committed to ensuring race equality at the University through our extensive Race Equality Charter work. We have also put in place specific Equality Objectives targeted at eliminating the attainment gap between white and Black, Asian and Minority Ethnic (BAME) students and increasing the number of BAME staff across the institution, and we have many initiatives in place to help us achieve this.
"We are working closely with each School at the University to develop bespoke equality action plans to reduce this attainment gap. In some Schools, the attainment gap is lower than 10% and in some of our programmes there is no gap at all. We are using good practice from these areas to inform how we can help our students across the University.
"We are listening and will continue to listen. We have a group of inspirational BAME advocates, who lead on developing activities for BAME students, including workshops and an alumni speaker series. These students work alongside senior leaders at the University and have changed the conversation around race, racism and white privilege, educating staff and fellow students through sharing lived experiences.
"These advocates can drive real change in every corner of our institution. I am committed wholeheartedly to growing this way of working to facilitate honest conversations in this space, and then matching these words with actions.
"For example, our BAME advocates, in collaboration with Widening Access and Student Success and the Schools of Humanities, Education, Law and Business, now organise annual BAME careers events. These events provide BAME students with an opportunity to talk to employers and learn skills that will allow them to stand out in the job market.
"We are also fortunate enough to have an active BAME Staff Network working directly with our Equality Office and supporting BAME members of staff in their working lives, promoting awareness of BAME issues within the University. The Network organises a number regular meetings and events and is currently planning a Black Lives Matter Q&A for all staff and students in collaboration with our Equality office and the Widening Access and Student Success team.
"Our University has excellent rates of progression to employment overall, and the latest results show that our BAME undergraduate students achieved above a benchmark average for being in employment or further study six months after graduation. But we know there is more to be done.
"I would like to encourage everyone to stand up as allies with our black community, educate yourselves further on the issues, and take action to help combat racism. Both the Students' Union and the University have put together some resources with suggestions of what to read and where to begin. We need to facilitate honest conversations in this space, and then match these words with actions."