How kidney patients reported their experience of care in 2020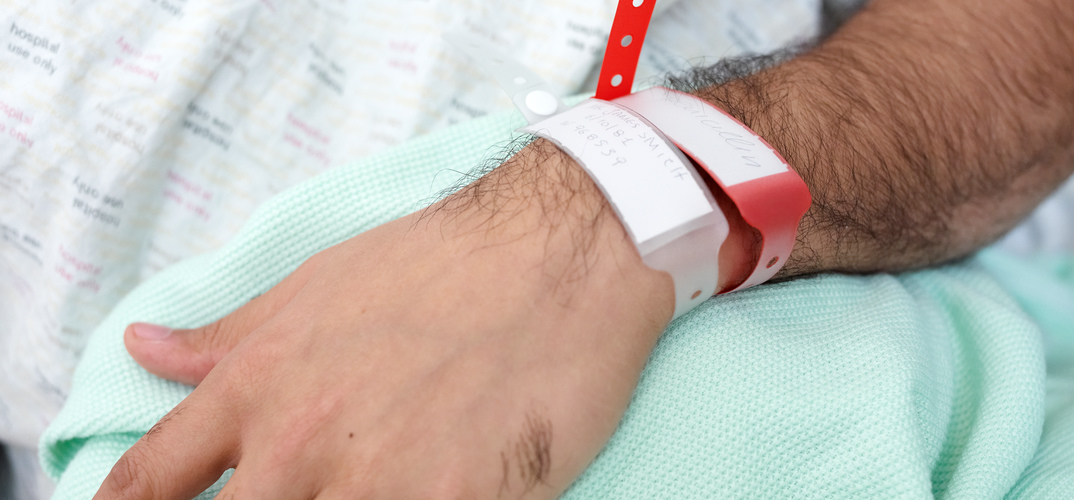 12 May 2021
The Kidney Care UK / Renal Association Kidney Patient Reported Experience Measure (PREM) 2020 annual report is now available. Results analysed by the University of Hertfordshire show that, despite the COVID-19 pandemic, patients still rated their experience of care highly, demonstrating the hard work of kidney teams throughout the UK.
For the first time the questionnaire1 was available to complete online only and a total of 9,645 patients across all 70 kidney centres took part. Co-designed by a group of patients, clinicians and academics in 2016, the Kidney PREM survey is an annual opportunity for kidney patients to report their experience of kidney care and help drive improvements to local services.
Kidney PREM 2020 responses were analysed by the University of Hertfordshire and highlighted the following national key findings:
Encouragingly, despite all the challenges of experiencing and delivering care during a pandemic, most patients continue to rate their overall experience of kidney care highly, with an average score of 6.2 out of 7
The range of scores across centres is wider in 2020 than in previous years, reflecting a greater level of variation in patient experience of kidney care in 2020
The highest rated aspects of care continue to be Privacy & Dignity, Patient Information and Access to the Renal Team; each scoring between 6.3 and 6.4 out of 7
Patient reported experience of Support and Sharing Decisions About Your Care fell in 2020
Patient experience of Sharing Decisions About Your Care was lowest in those receiving in-centre or in-satellite haemodialysis
Patient reported experience of Transport improved for in-centre and in-satellite haemodialysis patients in 2020
The reported experience of patients living with Chronic Kidney Disease (CKD) but not receiving renal replacement therapy notably decreased in 2020 compared to 2019, particularly for Overall Experience, Support and How the Team Treats You.
More than 7,000 participants (7,364) also commented on their experience of kidney care; the majority of comments were thanking staff for their kindness and dedication to patients throughout what was acknowledged as a difficult year.
Patients were also given the opportunity to comment on any aspect of their care, using a free-text question at the end of the survey. They commented on several issues to do with the treatment environment, including access to parking, waiting times, the temperature (cold) and general comfort of the waiting room. As seen in the high overall Kidney PREM scores, patients tended to be happy with the care received from staff, though there were some who felt that treatment recently had been rushed. As reflected in the national transport experience scores, patients commented that transport had improved this year, although issues with the distance to travel to the unit, and waiting times, remain a problem for some. Emerging themes from patient comments include personal mental health concerns and the impact of staff shortages.
This year, a group of kidney patients worked with the Kidney PREM steering group to design four additional COVID-19 specific free-text questions. The results of these are being analysed separately to better understand and learn how the pandemic impacted the experience of kidney care and what learning and experience can be shared between patients, centres and the national kidney community.
In recognition of the fact that patients of Asian ethnicity and patients who have received a transplant are particularly underrepresented in the Kidney PREM, the steering group are now setting up an inclusivity working group to develop plans to better reach underrepresented groups and understand their experience of kidney care.
The Kidney PREM report is designed to open up conversations with patients and staff – locally and between centres – about what is good or bad about kidney patient experience and how experience can be improved and best practice shared. The wide variation in scores between centres means there are opportunities for kidney services to hear from each other how they have tackled the challenges of providing kidney care during a pandemic. The report is complemented by patient comments which have been sent directly to centres. The UK Renal Registry's Kidney PREM portal also allows centres and patients to look at these themes in more detail.
Dr Janine Hawkins, Senior Research Fellow at the University of Hertfordshire who analysed the data, commented: "Patient reported experience measures are crucial for helping us understand national and regional quality of care. Patients' experiences have remained positive during the pandemic, which is a real credit to all those involved in kidney health services. The 2020 report does continue to highlight a significant variation in patient experiences between treatment centres and for the first time, for some groups of patients, providing a real focus for local and national action."
Paul Bristow, Chief Executive of Kidney Care UK, added: "We believe that patients should be at the heart of their own care and the Kidney PREM is a fantastic example of this. The fact that every kidney unit throughout the UK took part, in the midst of a pandemic, is a testament to the efforts being taken by kidney teams to work with their patients and ensure they are supporting them in the best ways possible. We encourage patients to ask their kidney team about their centre's Kidney PREM results; find out if they are creating an action plan for improvement; and ask how to get involved if they would like to."
Ron Cullen, Chief Executive of The Renal Association, said: "It is great to see that even during a pandemic, measuring the patients experience of care was still a high priority for kidney centres. The task now will be to turn the interest and enthusiasm generated into meaningful action. I would encourage those who lead units to engage staff and patients in a review of local outcomes before turning the discussion into actions, drawing on the expertise of the best performing units."