Herts nurse wins prestigious award from Queen's Nursing Institute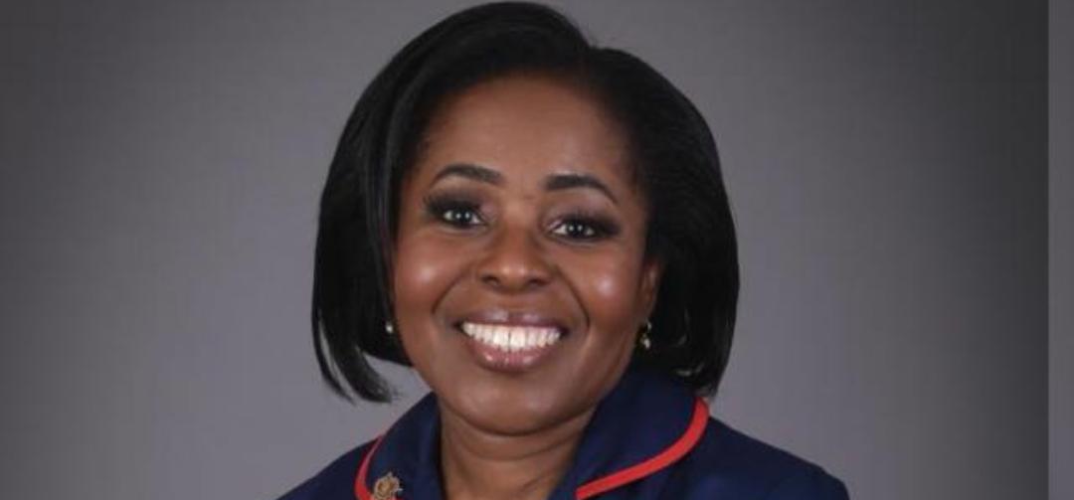 20 December 2021
Irene Boham, the Occupational Health Manager at the University of Hertfordshire, has won the prestigious Queen Elizabeth the Queen Mother Award for Outstanding Service from The Queen's Nursing Institute.
The Queen's Nursing Institute (QNI) is a charity dedicated to improving community nursing care in a number of ways, including funding nurses' own ideas to improve patient care; publishing research into nursing practice, workforce, and education; and helping working and retired nurses in times of financial need, among others. The QNI supports innovation and best practice, in order to improve care for clients and patients.
The Award for Outstanding Service is given to community nurses who provide exceptional care to their patients and have a continuing passion and enthusiasm for nursing, demonstrating a high level of commitment. It is a celebration of the nurses that make remarkable contributions to their patients and the sector. Irene received this award in recognition of her "commitment to high standards of patient care and continually improvising practice".
Originally coming to the UK as an overseas student, Irene has always been passionate about giving back to charity, since she had received charitable support as a student. She set up the Irene Boham Scholarship to fund underprivileged nurses in Africa to gain access to education. Irene has also been heavily involved in work to encourage the BAME community to take up their COVID-19 vaccinations.
Some of Irene's career highlights include creating the Irene Boham Scholarship; setting up a facility within the University's Occupational Health service that provides placement opportunities for Graduate Students; clinical oversight of the University's COVID-19 Lateral Flow Asymptomatic Testing unit; and making a difference to the lives of patients, their families and students.
On receiving the award in a virtual ceremony on 13th December 2021, Irene commented: "I've been through a lot of difficulties and challenges in life, but I just keep going. I love what I do, I love my job, and I love the University. I wouldn't have won the award without the support from my manager and other colleagues. I feel incredibly privileged to work for such a lovely employer and I'm so touched to win this award."
Dean of the University's School of Health and Social Work, Professor Jacqueline Kelly, said: "This is an outstanding achievement and very well deserved. I am delighted to see an Occupational Health Nurse colleague recognised in this way. Irene's professional specialism is in high demand yet in short supply. We are grateful for all her hard work in partnership with the School of Health and Social Work, not only in response to the challenges presented by the pandemic, but for all of the support Irene consistently gives to students and staff - particularly those undertaking professionally accredited health and social care programmes."
For more information about the QNI, click here.