Herts alumnae collaborate on new children's book about friendship and acceptance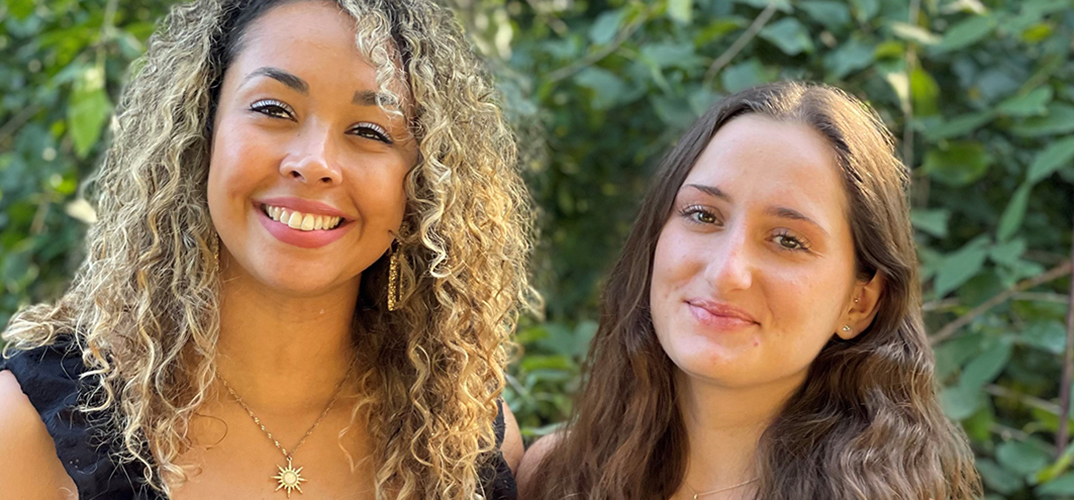 15 September 2021
Claire Roberts (BA (Hons) English Literature) (right of picture) and Charlotte McPherson (BA (Hons) English Literature with French) met at Herts whilst studying. They both graduated in 2016 and five years later they have collaborated on a new children's book called 'Wilson's Wonderful Adventure', a story about curiosity, friendship, self-love and acceptance aimed at 4-9 year olds.
Publishing ambition
Claire always wanted to be a writer but didn't think it would be a possible career choice. After a decade of writing poetry and short stories she started writing children's stories and received her first publishing contract in 2021.
"I wrote the story over the 2020 lockdown and the story was probably a product of some introspection but mostly the want to create something happy and positive during a period of such uncertainty and worry for everyone. I was delighted to be able to work with my friend and former Herts classmate Charlotte on the illustrations. Charlotte is a very talented freelance designer."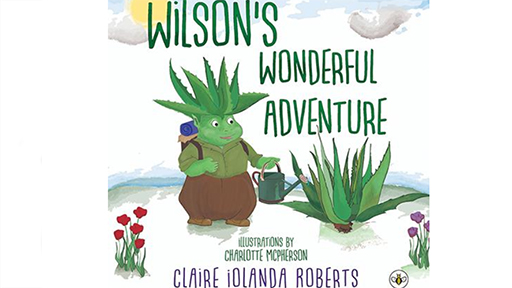 Claire's writing incorporates her love of wildlife and the natural world, with a focus on preservation and sustainability. She is an expert in this area and completed an MSc in Conservation at University College London (UCL) in 2020. In addition to being a published Children's author, Claire works for the Environmental Justice Foundation and is a wildlife volunteer.
Life at Herts
Claire has great memories of her time at Herts. She has used the skills learnt on her course to refine her writing and passion for literature.
"Studying English Literature allowed me the opportunity to examine different types and styles of writing, but also helped me explore what I enjoyed writing for myself. I took a children's literature module which I loved and I also took some creative writing modules in my first year and these definitely helped me become a published author.
I chose to study at the University of Hertfordshire because it was producing more and more interesting alumni. There were graduates that were working in Formula One and on the Harry Potter films. I came to visit at an open day and I just felt at home and actually couldn't have imagined studying anywhere else.
I had so many funny and memorable moments while I was studying. My top ones are making bountiful amounts of tea for all guests and friends at our student house and the day I graduated at St Albans Cathedral with my incredible friends, Charlotte and Lashara."
Claire's next chapter
Claire is not a full-time author, but will continue to write stories for her own wellbeing, centered around the themes which are important to her.
"I will always continue to write as the stories are a form of escapism for me and we all need an escape from time to time. I have many, many stories which I would love to share with the world. Hopefully I will get the chance to have more books published".
You can find out more about 'Wilson's Wonderful Adventure' on the Olympia website
Do you have a great story to tell? Email us at the Alumni Office to share it !