Herts alumna recognised in the 2021 HERoes list of top 100 women future leaders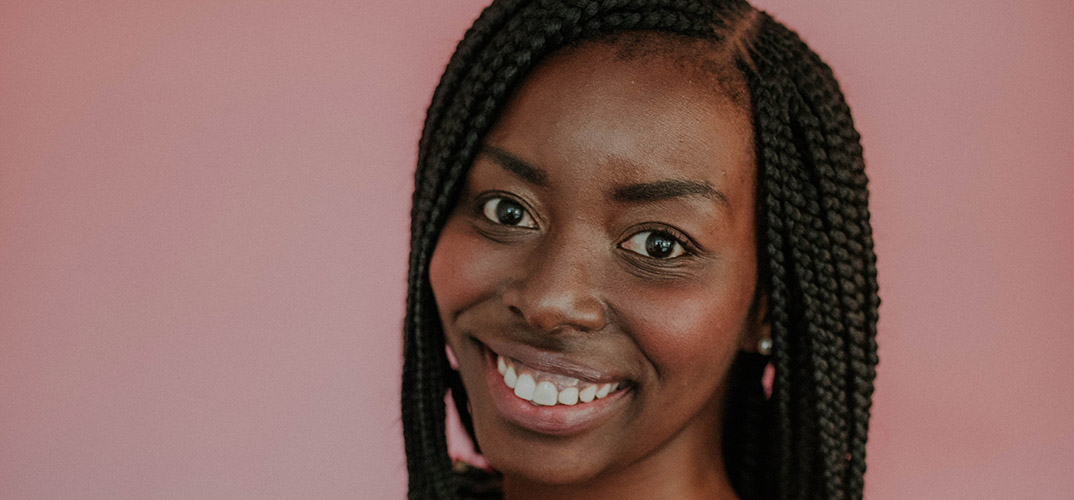 29 October 2021
Alumna Ramat Tejani (BA (Hons) International Business, 2008) was recently recognised for the second year in a row as being one of the HERoes Top 100 Women Future Leaders 2021.
The HERoes Women Role Model Lists recognise those who are leading by example and driving change to increase diversity in the workplace and include lists for Women Executives, Women Future Leaders and Advocate Executives.
A panel of judges rate nominees on factors such as the influence of their business role, their impact on inclusion inside and outside the workplace, and their business achievements.
Ramat started working at Amazon Web Services (AWS) in 2018 and currently leads the AWS GetIT education programme for the EMEA region. AWS GetIT is designed to inspire young students aged between 12 and 13, especially girls, to consider a career in tech by challenging long-standing gender stereotypes. The programme reached tens of thousands of students across the UK, Ireland and Germany in the past year.
Ramat also co-leads Amazon UK's Black Employee Network professional development activities. This year in collaboration with the Women@ affinity group, Ramat curated a series of financial wellbeing workshops after recognising the importance of financial literacy especially for women.
Throughout her time at Herts, Ramat embraced every opportunity presented to her from being part of the leadership team for the Afro-Caribbean society, studying abroad for a year and participating in the reverse mentoring programme between students and University of Hertfordshire senior leadership team.
She says, 'All these things gave me the confidence to face life outside of university with my head high.'
Read more about Ramat's story on her alumni profile