Hertfordshire Law Clinic launches two new projects to support vulnerable people in the east of England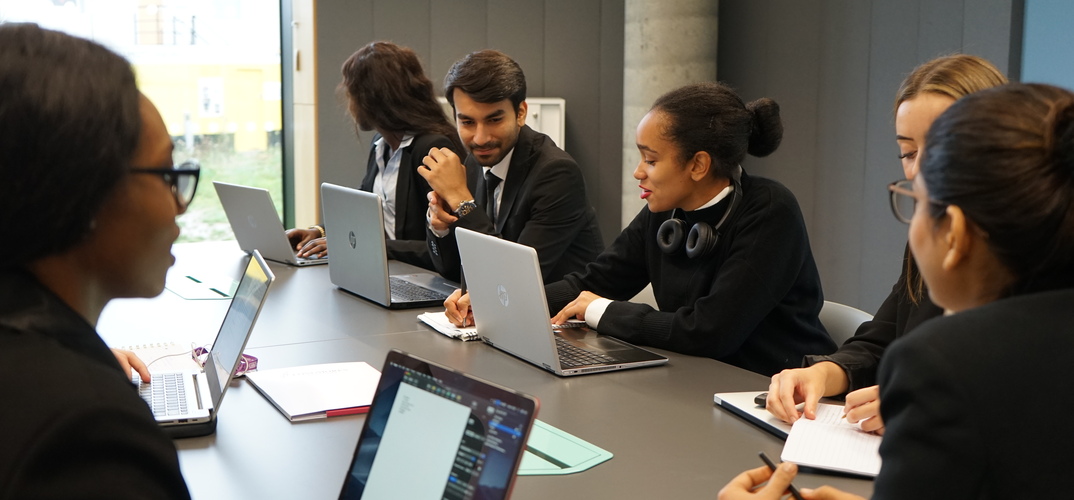 17 November 2021
In the 20th anniversary of pro bono week, the Hertfordshire Law Clinic based at the University of Hertfordshire is launching two new programmes to support vulnerable people and provide wider access to justice for people in the east of England.
Mobile advice service to visit local communities
In partnership with CDA Herts and Herts Domestic Abuse Helpline, the Hertfordshire Community Mobile Advice Clinic (HCMAC), known as the 'Justice Bus', will visit village halls and other rural locations across the county to host drop-in legal advice clinics, give presentations on community-based topics, and signpost helpful resources for those in need. This project is particularly aimed at vulnerable people who cannot easily travel outside of their locality to access support and advice.
The 'Justice Bus' will make its first stop at Cottered Village Hall on Thursday 18 November 2021, open from 10am – 5pm, with the drop-in clinic and presentations starting at 1pm.
Amanda Thurston, Director of the Hertfordshire Law Clinic, said today: "Improving access to justice is a founding principle of the Law Clinic, and I am delighted that we're launching a mobile service that will enable us to reach many more people across the county.
"I am especially proud that we're working with CDA Herts and the Herts Domestic Abuse Helpline. Those in rural communities can more easily become isolated, and domestic abuse is known to be more prevalent in villages than in cities1. We hope that by travelling to these communities, vulnerable people can more easily access the support they need".
Immigration clinic for young people
Also launching this week, the immigration clinic follows the Law Clinic's previous specialist clinics for family law and the LGBTQ+ community. The clinic seeks to support young people needing assistance with asylum law, and will be run in partnership with youth homeless charity Centrepoint and Duncan Lewis Solicitors.
The monthly clinic is aimed primarily at young people in the east of England, and will offer free advice on all aspects of immigration and asylum law.
Nina Calder, Senior Co-ordinator for Centrepoint's Legal Clinics, said: "Each month, some of the young people we support need help navigating what is a highly regulated and specialised area of law. Now, thanks to the generosity and expertise of Duncan Lewis and Herts Law students, we can ensure they are able to access it.
"We are exceptionally grateful for this and know the young people we support, many of whom are incredibly vulnerable and suffered unspeakable trauma will benefit hugely".
Duncan Lewis are experts in this area of law and with the assistance of University of Hertfordshire law students, will be ensuring these vulnerable young people get the advice they need. Visit the Law Clinic website pages to find out more and get in touch.
About Hertfordshire Law Clinic
Based on campus at the University of Hertfordshire in Hatfield, Hertfordshire Law Clinic is a pro bono clinic providing free legal advice to anyone in the community. University law students are supported by qualified solicitors, giving students additional experience in the skills they will use when practising professionally.
The clinic has expertise in a number of areas, including family law, housing law, intellectual property and commercial law, powers of attorney and employment law.
The Law Clinic's Streetlaw project also sends students out to local schools and community groups to provide useful information about relevant areas of law and empower the public to seek access to justice when needed.