Hertfordshire Business School student wins prestigious bursary from Deloitte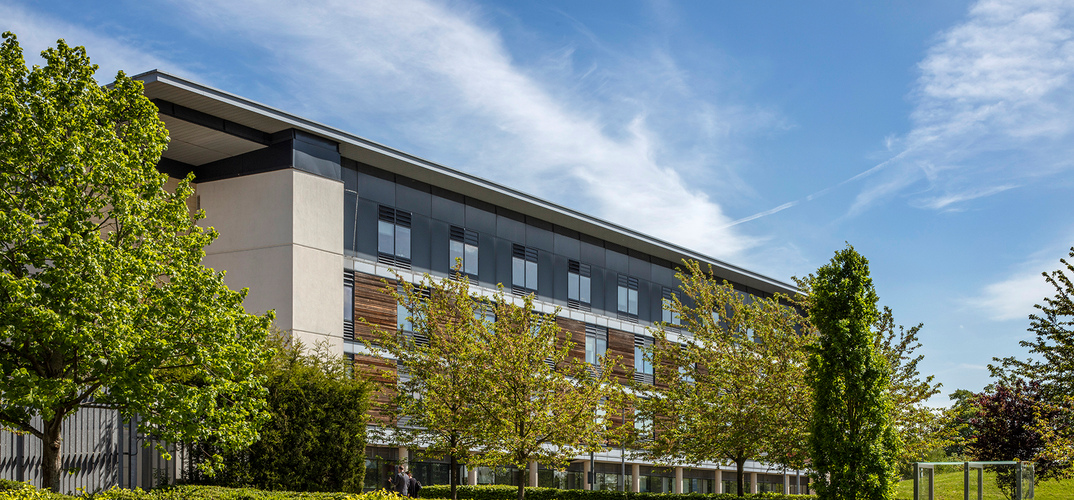 14 October 2021
A student at the University of Hertfordshire's Business School has been selected for a new bursary within Deloitte's 5 Million Future programme, which supports students through their studies with financial support and mentoring.
Run by Deloitte and their charity partner Blueprint for All, the bursary scheme has been designed for students of Black, Asian, and minority ethnic heritage and from socio-economically disadvantaged backgrounds, to support their ambitions to carve out a successful future.
Kenisha Anderson has recently joined the University of Hertfordshire to study a BA (Hons) in Accounting and Finance. As a bursary winner, she will receive financial support throughout her three years of study and a programme of mentorship, including regular support from a Deloitte buddy, invitations to participate in paid-for opportunities at Spring into Deloitte and Summer Vacation Scheme, as well as the opportunity to participate in upskilling sessions run by Deloitte.
Kenisha said: "It means a lot to me to win this bursary. This award can help me while I study for my future career of becoming an accountant, as Deloitte is a leading professional services firm that relates closely to my course and the industry that I may get into in the future. One thing I'm looking forward to is getting mentored by a Deloitte buddy, which I believe is a great opportunity that could help me in my career".
The awarding panel from Blueprint for All were so impressed with the calibre of applicants from Hertfordshire, that they also awarded two runner-up bursaries to students Danish Mahmood and Labib Islam, also both studying on the BA (Hons) Accounting and Finance. They will also receive financial support and one year of mentoring from Deloitte.
Emma Elkington, Head of Accounting at Hertfordshire Business School, said: "We are really proud to be partnering with Blueprint for All and Deloitte. The provision of a bursary can support students to achieve their ambitions and the mentoring recognises that success requires more than just financial contribution. I have seen first-hand how having positive mentors and role models can support the aspirations of students on their journeys.
"I look forward to following the journeys of Kenisha, Danish and Labib and wish them every success as they study for their degrees and in their ambitions beyond university".
Jackie Henry, Managing Partner for People and Purpose at Deloitte, commented: "We believe that everyone, irrespective of their race, ethnicity, or background, should have opportunities to thrive. It is a pleasure to invest in future talent and this bursary programme is specifically inspired by our Black Action Plan and our commitment to more inclusive recruitment. I look forward to following the journeys of these talented individuals through university and beyond and wish them every success as they study for their degrees".