Helping future generations of Herts students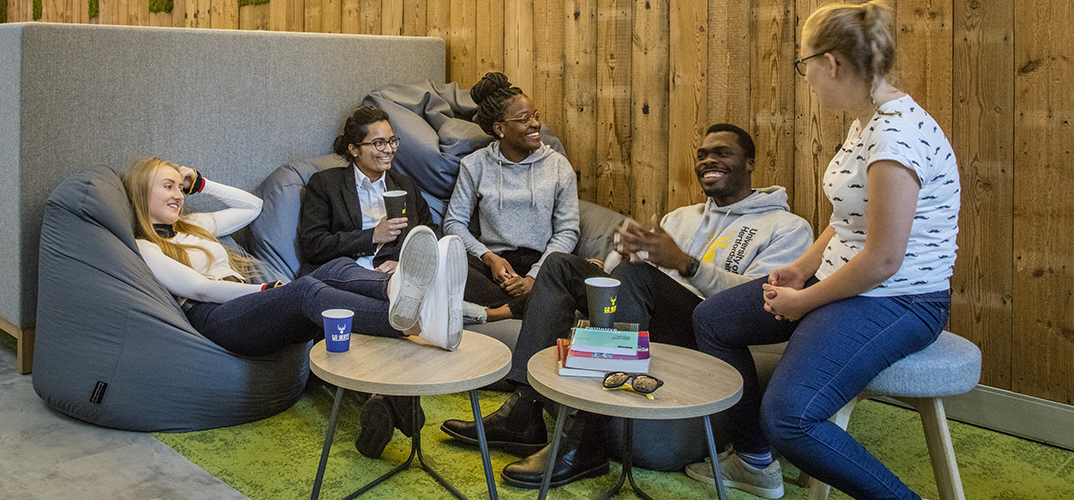 3 November 2021
This year, we have been very grateful to receive two extremely generous gifts from two alumni donors, who each chose to support the University in areas which matched their areas of expertise.
Computer Science
World-renowned computer scientist, Dr Adrian V Stokes OBE completed his Law degree in 2014, having previously been involved with the University over several decades as a Lecturer in Computer Science and then as a highly valued Governor.
He was a disability champion, working with many charities and organisations and was awarded the OBE for services to disabled people. Adrian generously chose to leave an endowed scholarship to support students in Computer Science, a gift which will help the recipients to navigate their undergraduate studies with fewer financial pressures.
Modern Literary Cultures
Dr Louise James completed an MA in Modern Literary Cultures course at Herts as a postgraduate student. She very kindly chose to bequeath an endowed scholarship, which will support one postgraduate student per academic year studying a similar MA to the one she completed. This will enable future students to replicate the educational experience that she enjoyed.
The legacy of our alumni community
Leaving gifts like this has enabled endowed funds to be set up, creating two scholarships that can be paid out in perpetuity, meaning they will be worth far more than the original donation. Both scholarships are scheduled to be awarded for the first time in the 2022/23 academic year.
Speaking about the two donations, Vice-Chancellor Professor Quintin McKellar said, 'We are very grateful for the two generous gifts that we have received this year, which will have a huge impact on the lives of the students supported by the funds. Their generosity reflects the strength of the Herts alumni community, with their personal legacies living on in the most positive of ways.'
To find out the many ways in which you can support future generations at the University, please contact development@herts.ac.uk