Enterprising Herts Alumnus aids the advancement of Black entrepreneurs and professionals in the UK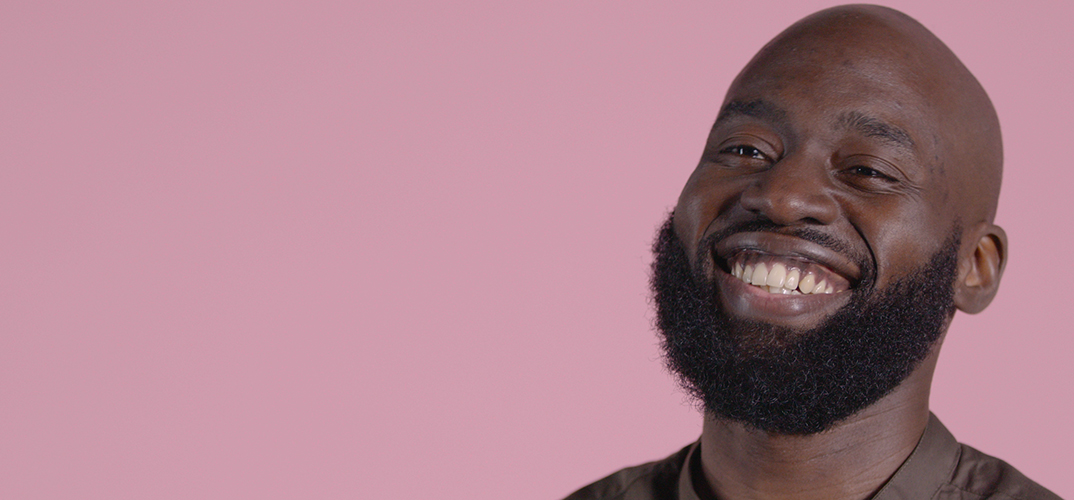 14 September 2021
The UK is filled with amazing Black entrepreneurs, who despite facing challenges and barriers have risen to the top in their industries.
Enterprising Herts alumnus Raphael Sofoluke (Joint Honours, Business and Law, 2013) founded the UK Black Business Show & UK Black Business Week to champion fellow Black entrepreneurs and showcase talent from the Black community. In 2020 Raphael was listed as one of Forbes 25 Leading Black British Business people to follow.
The vision behind the show
After graduating, Raphael went into sales but wanted to pursue his entrepreneurial spirit. Whilst working for a company that was running an investor show in the financial sector, he spotted an opportunity to make a real difference in society.
'In 2017, I realised that there wasn't a space for Black business owners and professionals to connect in a large-scale environment. When I attended business events, the speaker panels, audiences in attendance, and sponsors all lacked Black representation and just diversity in general. I wanted to replicate what the investor show did for the financial community, but for the Black business community.'
Making an impact on the UK's business calendar
'The UK Black Business show has made a huge impact to the Black business community in the UK. We are now the biggest business show in the UK & Europe for Black business owners and professionals and we are expecting up to 4,000 attendees and 200 exhibitors this year. Entrepreneurs are launching new businesses and professionals are gaining promotions because of the work we do at the show.'
Exploring Black identity in business
Raphael is also the co-author of the book 'Twice As Hard' published by DK (Penguin Random House), which was released in the UK and US in June this year.
'Twice As Hard is an exploration of Black identity in the working world. It aims to show what obstacles limit opportunities for Black professional progress and offers advice for how to understand and overcome racial stereotypes, be productive, find purpose, and ultimately thrive in business. I spoke to over 40 successful business people in the UK and US including Mathew Knowles (Beyonce's father), Trevor Nelson, Munya Chawawa, Charlene White, Ray J and many more, to gain their insight into the real challenges faced by Black people navigating predominantly white spaces and to learn how they navigate these environments to create personal and professional success.'
Using transferrable skills gained at Herts
Raphael really enjoyed his student experience at the Hertfordshire Law School and has utilised the skills he learned as an entrepreneur today.

'I built up my networking skills at University through group work and connecting with people who were doing the same modules as me. Studying at Herts was great and allowed me to grow as an individual and learn a lot of skills that I've continued to use in my everyday career.'
More about the UK Black Business Show
Now in its 5th year, the annual UK Black Business Show has been extended to a weeklong programme during Black History Month, taking place between 25-30 October, and is being held at the Queen Elizabeth II Centre in London. The event aims to inspire and connect Black business owners, professionals, and allies in various industries across the UK with the purpose of supporting Black entrepreneurs and professionals who are underrepresented in business.

The inaugural UK Black Business week is sponsored by HSBC, JP Morgan, American Express, Moody's, EY, Accenture, Facebook, and many more. Speakers for the week include Sir Trevor McDonald OBE, June Sarpong OBE, Kanya King MBE.
Useful links

Read more about the UK Black Business Show
Read more about UK Black Business Week