Computer science student wins exclusive grant from Santander Universities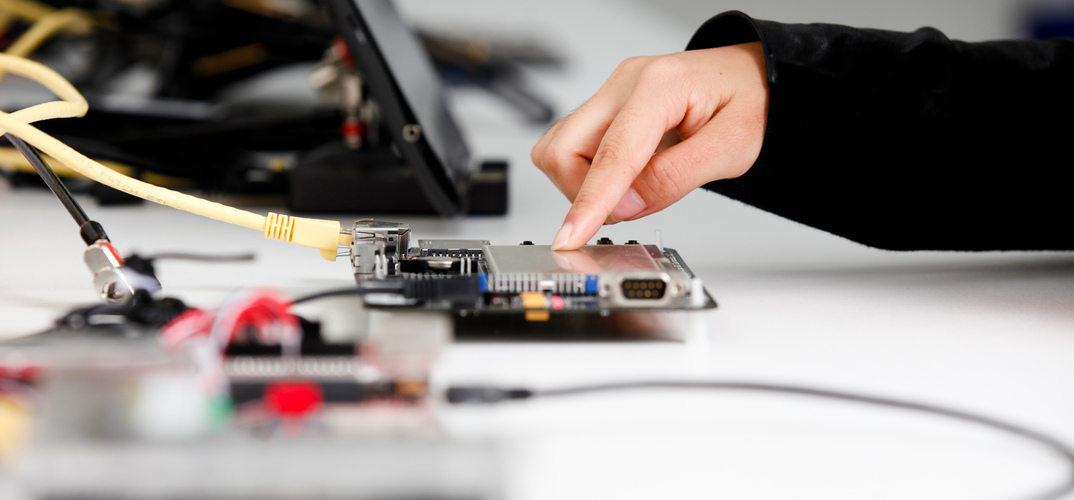 2 December 2021
A Masters student from the University of Hertfordshire's School of Physics, Engineering and Computer Science has won a grant of £9,250 from Santander Universities to support his studies.
Santander Universities partners with universities across the UK to boost student support in higher education through scholarships, enterprise and transformative opportunities, easing access into the sector. Part of their bursary programme, the Student Campaign Tuition Fee Grant has been offered to just five students across the United Kingdom.
The MSc Computer Science student, Olugbenga Akinduko, was surprised with the news on a video call this week by a representative of Santander Universities.
Delighted, Olugbenga said: "I would love to express my heartfelt gratitude for the grant provided by Santander. A few months ago, I came across the opportunity in an interest-based group, expressed my interest by applying on Santander's website and kept my fingers crossed for the outcome. When I submitted the application, my intention, if I won, was to use the grant to support my current studies and push further some innovative tech ideas I've been working on. The grant has come just in time and will be significantly helpful in this course.
"Once again, I appreciate the Santander team for coming up with this initiative. It's a great step in the right direction to help university students achieve their set goals. Much appreciation goes to my teachers and my colleagues at the School of Physics, Engineering and Computer Science and the University of Hertfordshire for giving me a solid platform to build on."
Matt Hutnell, Director of Santander Universities UK, said: "Santander is committed to supporting higher education as well as local communities across the UK. As part of our commitment to removing barriers to higher education and, in turn, providing life changing opportunities to students from across the country, we're delighted to be able to support Olugbenga from the University of Hertfordshire with a Santander Tuition Fee Grant."
Earlier this month, the University signed a new three-year agreement with Santander Universities, marking the continuation of the partnership that began in 2012. This partnership will contribute to a range of areas in the University including the Enterprise Programme, STEM scholarships to widen access to higher education, and the long-running UH Formula Student racing team.
Find out more about the University's partnership with Santander Universities UK here.
Find out more about Santander Universities here.