Bayfordbury Observatory to live stream solar eclipse this Thursday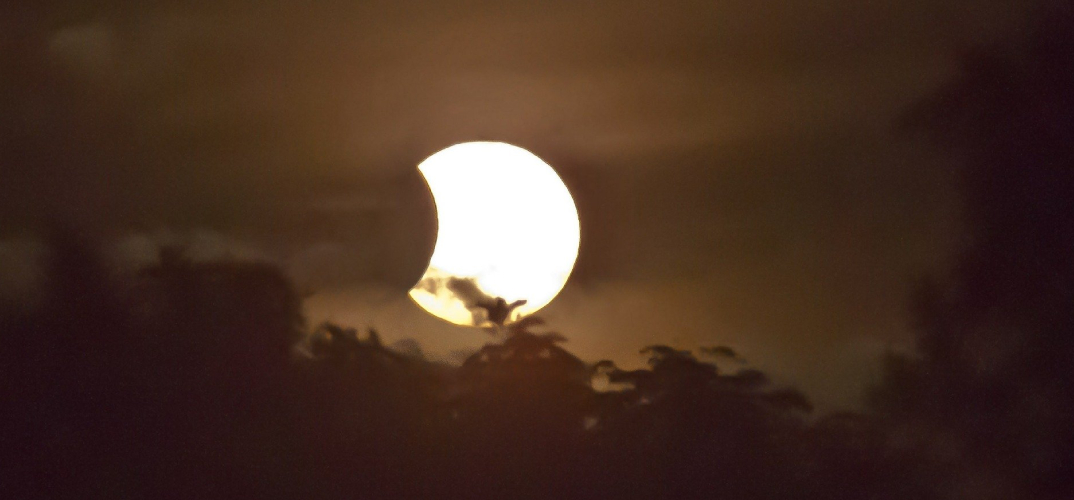 9 June 2021
The team at Bayfordbury Observatory, University of Hertfordshire, will live stream the partial solar eclipse this Thursday on their YouTube channel.
The partial eclipse will begin in the UK just after 10.00am on 10 June and will finish by 12.30pm, with the maximum eclipse occurring in Hatfield at 11.13am. The phenomenon occurs when the Moon blocks part of the Sun, causing it to appear crescent-shaped.
Some countries in the northern hemisphere, including parts of Canada, Russia and Greenland, will be treated to an annular eclipse. This is where the Moon is not at its closest to the Earth, therefore appearing slightly smaller than the Sun which causes a thin outer ring of the Sun to be visible.
Dr Samantha Rolfe, Principal Technical Officer at Bayfordbury Observatory, said: "Eclipses are not your everyday occurrence, and they are particularly exciting to watch when they do happen. Despite the recent bright, sunny weather, the forecast for Thursday isn't looking too promising, but we're keeping our fingers crossed for clear skies. Even patchy cloud will be enough to get a good view of the event."