Alumni inspire Bioscience students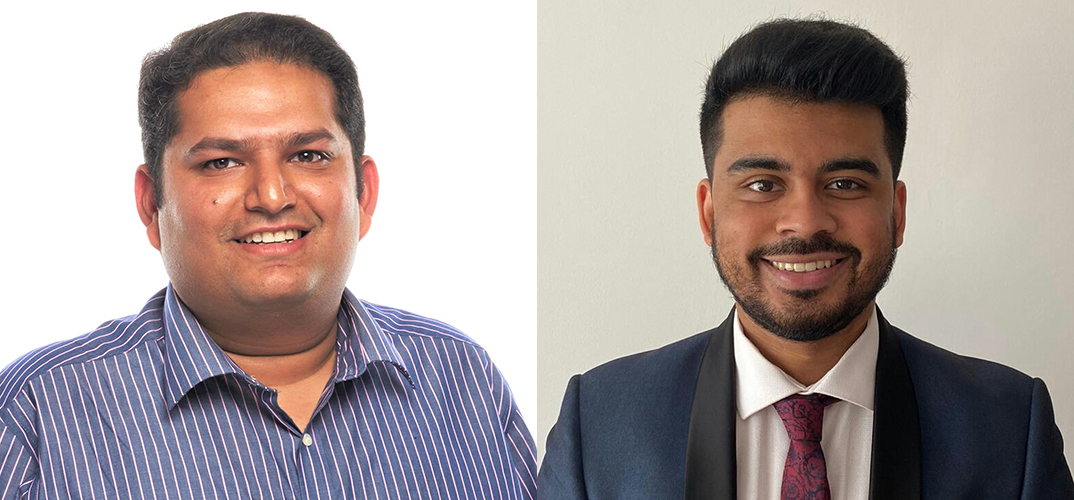 9 April 2021
On Friday 19 March students studying on the Bioscience Research Methods Module heard from two alumni who are at different stages in their careers in the Bioscience industry.
Amit Karpe (MSc Molecular Biology and Biotechnology, 2008) and Jamee Ahmed (BSc (Hons) Biomedical Science, 2019) 'came back' and presented virtually to over 80 students about their experiences in industry and then answered questions from their highly engaged audience.
Sharing experiences
Philip Sawle, Senior Lecturer in Biochemistry, who organised the lecture with the help of the Alumni Team said,
'Both Jamee and Amit gave fantastic talks covering their career journeys in detail and explaining what they felt was important in terms of growth as an individual. This particular aspect was especially appreciated by the students. They could really relate to the experiences and the importance of reflecting on one's own development.'.
'Paying it forward'
Reflecting on the experience Amit who is currently a Strategic Account Manager - Europe at Astrea Bioseparations said, 'I am always cognisant of Sir Isaac Newton's quote, "If I have seen further than others, it is by standing upon the shoulders of giants." Events like these helped me when I was a student. I am only paying it forward. I find it a humbling experience to be of any assistance to the University and fellow students who are stepping out to make a career in the scientific fields.'.
Jamee who is a Senior Regulatory Affairs Associate at Amgen added, 'My involvement in this event was a great way for me to help the next generation of students. As a student I didn't see myself working in a laboratory environment and I wanted to get an insight into other career options. Now that I have graduated and pursued a career away from the labs, I'm happy to share my knowledge and experience, highlighting what a career in regulatory entails and the importance of regulatory in the pharmaceutical and biotechnology industry.'
Great student feedback
After the event feedback was excellent with one student saying, 'Hearing from Jamee and Amit was extremely beneficial. I came onto this course wanting to progress into research and take my degree further, but didn't quite know where to start.
Learning about the Mres/PhD pathway has given me more of an idea of what to do after graduation, and given me some peace of mind as a student who is still unsure about following a Biomedical Science pathway within the NHS.
I think this was one of the most beneficial career talks that I've had so far.'
If you would like to get involved and share your experiences with our students at events like these please get in touch with the Alumni team on alumni@herts.ac.uk