Universities to play a vital role in UK's pandemic recovery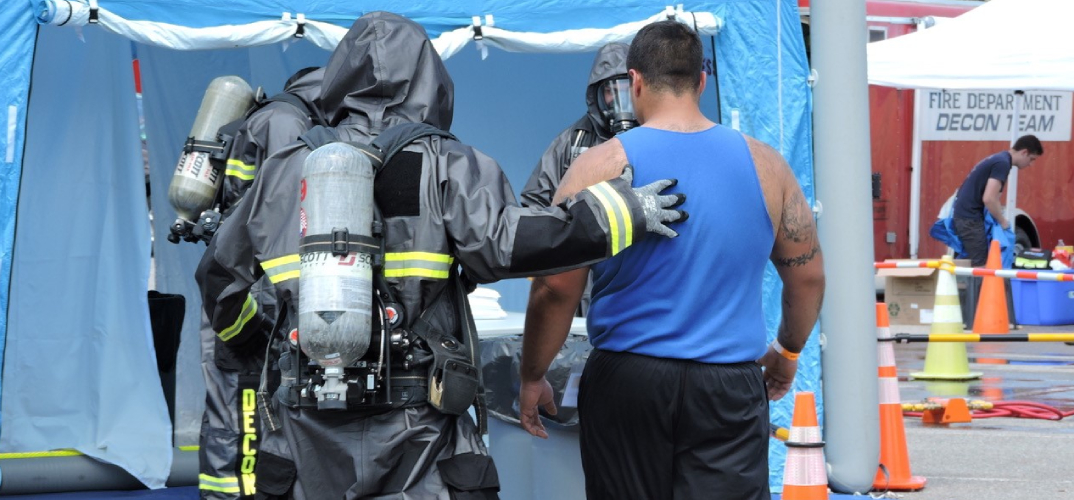 1 April 2021
A new campaign launched by the University Alliance group, in which the University of Hertfordshire is a part of, is highlighting how universities will help power a national, economic, social and cultural recovery from the COVID-19 pandemic.
The campaign, called Powering the UK's Future, shows how Alliance universities will use their critical role within the NHS and public services, support for businesses, locally-rooted research and innovation, and partnership with industry to find solutions to the economic and social challenges we all face and support the governments investment pillars of growth.
University Alliance has also released a set of high-level policy asks calling for higher education to be positioned and funded as a major asset for the nation's recovery, which if enacted will enhance universities' contribution to the national economic, social and cultural recovery.
The Alliance's 12 universities train almost a quarter of the nation's nurses, support almost 24,000 businesses with consultancy, facilities and research, and have been awarded more than £68m to spend on regenerating their local communities, alongside their own significant investments.
Already, the University of Hertfordshire has:
Powered the NHS through Robot House, a unique research facility for human-robot interaction; at the forefront of designing assisted living technologies and innovations to support healthy ageing and independent living
Powered communities by playing a role in the realisation of the St Alban's museum and gallery, making a significant difference to the local community by reinvigorating a significant but under-used building in central St Albans
Powered business and growth by delivering the Hertfordshire Growth Hub to support over 5,500 local SMEs
Powered research and innovation through the University's toxicology research group, which was asked by the US Department of Health and Human Services to investigate chemical weapon decontamination processes. The research resulted in the development of new policy guidance for emergency response teams dealing with the event of chemical or biological attacks being adopted by both the US and UK Governments.
The campaign has been backed by major employers and industry partners, including the International Chamber of Commerce, along with support from numerous SMEs and local organisations who work with Alliance universities to deliver change for their communities.
University Alliance Chair and Vice-Chancellor of the University of Brighton, Professor Debra Humphris said: "Alliance universities are deeply rooted in their surrounding regions, with a heritage stretching back hundreds of years and a mission to support local people and communities that continues today. Alliance universities are helping to build the economy and workforce of the future with their leading research and close links with business, and are powering the public services we all rely on.
"This campaign highlights just some of the ways in which Alliance universities can draw on their practical strengths to support the national economic, social and cultural recovery effort in the months and years ahead. As the country looks to build back from this crisis, Alliance universities stand ready to support our communities and national renewal, and have the local connections, the expertise, the partnerships and the public support needed to power the country's future."
University of Hertfordshire Vice-Chancellor, Professor Quintin McKellar, said: "Universities will play a key role in the country's recovery from the pandemic and are central to its ambitions moving forward. This campaign provides just a glimpse of the work we do every day, and the University of Hertfordshire has already contributed greatly to the fight against COVID-19. Our ground-breaking research, accessible business support, testing and vaccination efforts have tackled the challenges posed by the pandemic head-on. We are ready to continue supporting our communities, using our expertise and partnerships to power the national economic, social and cultural recovery."
Adrian Hawkins OBE, Chair of the Stevenage Development Board and Chair of the Hertfordshire LEP Skills and Employment Board (SAP) said: "Our plans for levelling up opportunities in Stevenage are greatly enhanced by the presence in Hertfordshire of a successful University and 4 very capable and high performing further education Colleges. Our recent successful bid to Government where we achieved a Towns Fund award of £37.5 million pounds is greatly supportive of the introduction of enhanced STEM skills delivery facilities which the North Herts College and the University of Hertfordshire will support, to deliver much needed Skills to the fast-growing Life Science and Advanced Engineering organisations in the Town and surrounding areas.
"Our combined efforts to deliver a workforce for tomorrow in Stevenage and across Hertfordshire and our neighbouring counties will be greatly enhanced by the announcement that the University of Hertfordshire is to support the policies of the University Alliance group #UApoweringUK. This collaboration will create a broader understanding of the Skills needs and a greater focus on excellent Skills delivery, to power a national economic, social and cultural recovery from COVID19. It will present real benefits and opportunities to Students and local Employers and we fully support and encourage the concept."
Follow the campaign on University Alliance's website, and on Twitter using #UApoweringUK. For more information, contact press@unialliance.ac.uk.