We've been re-awarded bronze Athena Swan award for our commitment to gender equality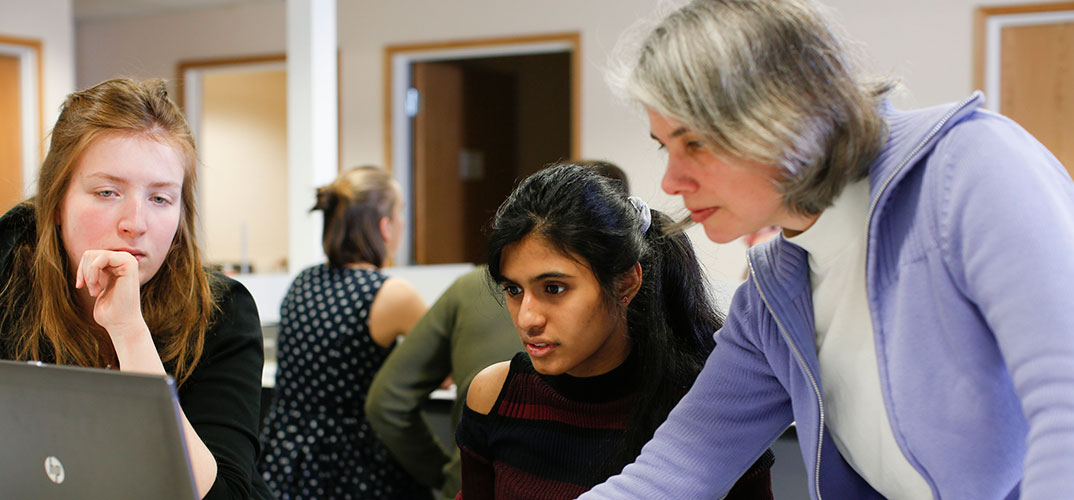 5 November 2018
The University of Hertfordshire's Athena SWAN Bronze institutional status has been renewed in recognition of its continued commitment to advancing gender equality, including representation, progression and success for all.
In addition to this, two of the University's Schools have been awarded Silver status - Physics, Astronomy and Maths and Health and Social Work – and were amongst just 43 out of 82 submissions that were successful at this level in the latest round.
'We are committed to tackling gender equality'
Helen Davidson, Deputy Secretary and Registrar and Head of Corporate Services at the University of Hertfordshire, said: 'These awards are testament to the hard work of all our staff and I would like to thank them for their continued support. We are committed to tackling gender equality and are proud that our institution continues to hold a Bronze award and that two further Schools have achieved a Silver award.'
As part of its application, the University successfully demonstrated its commitment to: gender equality in academia; addressing unequal gender representation across academic disciplines and professional and support functions; tackling the gender pay gap; and removing obstacles faced by women, in particular, at major points of career development and progression.
Advance HE's Athena SWAN Charter was established in 2005 to encourage and recognise commitment to advancing the careers of women in science, technology, engineering, maths and medicine (STEMM) employment in higher education and research. In May 2015 the charter was expanded to recognise work undertaken in arts, humanities, social sciences, business and law. The charter now recognises work undertaken to address gender equality more broadly, and not just barriers to progression that affect women.
Please note that some of the images and videos on our news pages may have been taken before social distancing rules in the UK came into force.