We scoop two top Times Higher Education awards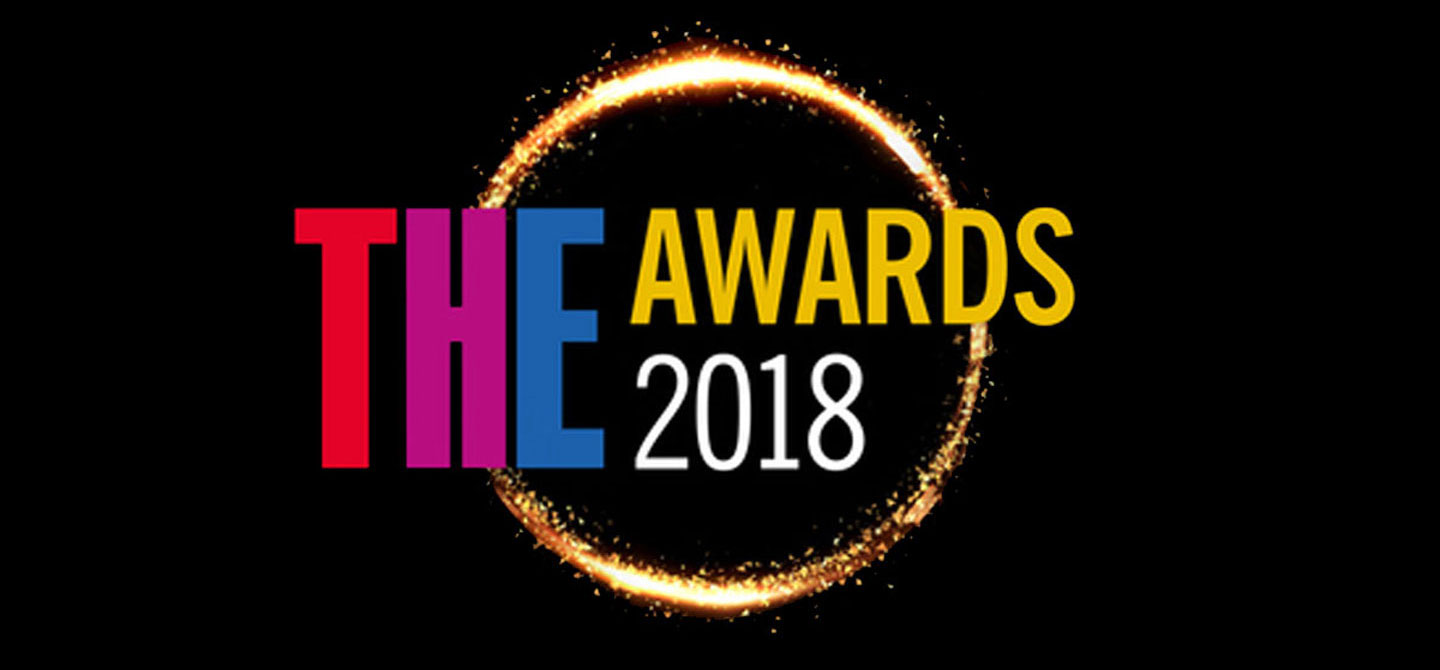 30 November 2018
The University of Hertfordshire has won two prestigious industry accolades at the Times Higher Education (THE) 2018 awards last night (29 November).
Most Innovative Teacher of the Year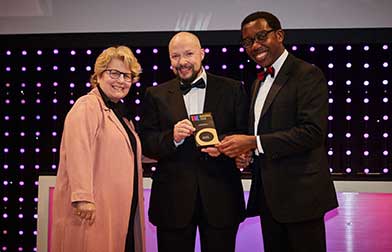 The University's Associate Professor of Learning and Teaching, Dr Theo Gilbert, won the 'Most Innovative Teacher of the Year' category. This highly-competitive award nationally recognises the academic whose imagination and passion has transformed the student experience.
The judges said that Dr Gilbert's sustained commitment to advancing and positivity influencing the student experience was inspirational, and his work shows him to be a truly exceptional educator. Dr Theo Gilbert has dedicated 23 years to education and more recently in his career has engaged in innovative cross-discipline research to develop a framework to credit compassion as part of the Higher Education curriculum, 'Compassion focused Pedagogy' (CfP).
Dr Theo Gilbert said: 'I am delighted, very appreciative - and hopeful for HE's potential for change. The University of Hertfordshire has been instrumental in allowing me to develop my framework for crediting compassion as part of the Higher Education curriculum.
'This project, that staff from 40 universities are engaging with, continues to explore the impact of particular ways of training students in a range of caring, supporting and compassionate interpersonal skills to apply in academic work. Results are clearly indicating that students are becoming more confident in sharing and collaborating in their learning and problem solving, less shame-prone and more critical and creative in their thinking. This is what employers want.'
Professor Ian Campbell, University of Hertfordshire Deputy Vice-Chancellor said: 'Theo is a passionate and talented teacher whose work is original and transformational, inspiring students and the staff he works with. His work, offering advice on best practice in the HE sector for reducing the BAME attainment gap has been life-changing in his own institution and beyond. His framework of Compassion focused Pedagogy is a key example of how the University of Hertfordshire enables student success and was highlighted in our recent Gold TEF award.'
Research Project of the Year: STEM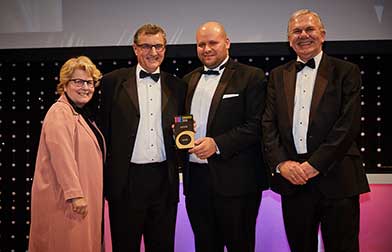 The University's innovative research into decontamination techniques following chemical attacks also won in the 'Research Project of the Year: STEM' category. The study, led by Professor Rob Chilcott, helped the US government to develop new guidance on decontamination following a chemical attack.
The award highlights the far-reaching impact and potential of Professor Chilcott's work with the new guidance now set to significantly enhance the effectiveness of first responders.
Professor Rob Chilcott, Head of Toxicology at the University of Hertfordshire said: 'We are delighted to receive this award and public acknowledgement for such important research. Should a large-scale chemical exposure occur, clear communication from first responders can save lives by speeding up the decontamination process and reducing toxic exposure, especially for children, older people and the most vulnerable victims.'
Professor John Senior, Pro Vice-Chancellor for Research and Enterprise at the University of Hertfordshire said: 'I am extremely proud of Rob and his team; this research is an example of the impactful, innovative and multidisciplinary research which takes place at the University of Hertfordshire.
'As a leading business-facing University we pride ourselves on creating and developing ideas, products and processes to meet future demands of business and society. The legacy of the bespoke research facility created through Rob's research is novel research in wider fields, including forensics, drug testing and non-invasive clinical diagnostics.'
Both awards were presented last night (29 November) at an awards evening at Grosvenor House Hotel, London.
Please note that some of the images and videos on our news pages may have been taken before social distancing rules in the UK came into force.