We host a Supernatural St Albans Halloween Tour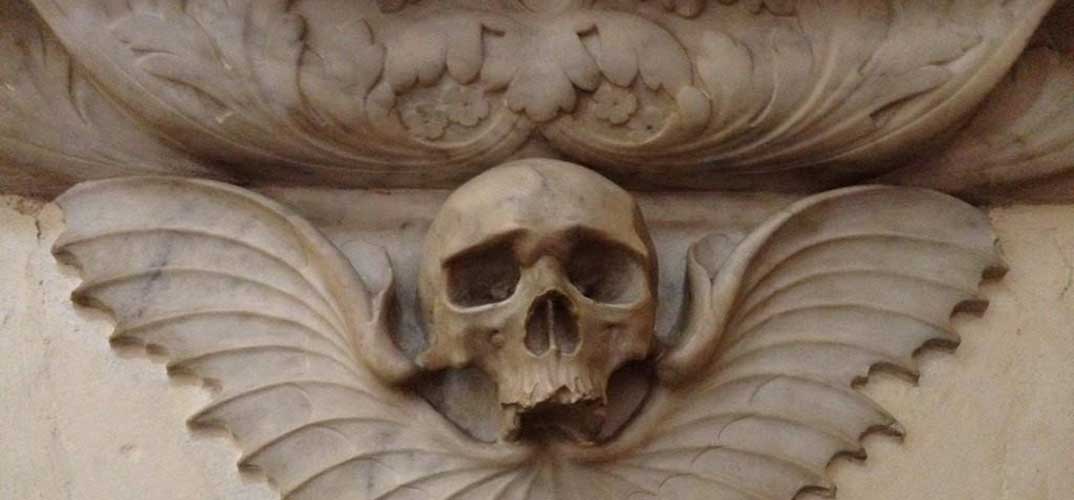 25 October 2018
The University of Hertfordshire is inviting members of the public to join its Supernatural St Albans Halloween Tour on 31 October to explore the magical and spectral history of the county's finest uncanny city.
The tour has been developed by Dr Sam George, Senior Lecturer in Literature at the University of Hertfordshire, in collaboration with post-doctoral researcher, Dr Kaja Franck. It forms part of the University's Open Graves, Open Minds project, which is well known for its imaginative events and symposia. Topics have included vampires and the undead in modern culture and most recently a conference on werewolves, shapeshifters and feral humans, a first for a UK academy.
Highlights of the tour
Dr Sam George, Convenor of the Open Graves, Open Minds project at the University of Hertfordshire, said: 'What we have uncovered is remarkable. St Albans is home to tortured martyrs, ghostly monks, pagan Gods, grotesque carvings, an ancient dragon or wyrm's lair, succubi, winged skulls, witches, Wicca communities, folklore rituals and more.
'One of the highlights of the tour will be the uncanny winged skull or 'death's head' in St Albans Abbey. It represents death taking flight and the soul's journey to the afterlife. This has become a symbol of studying Open Graves with an Open Mind, which is what we aim to do on the project.'
The tour will take place on 31 October, starting at 4pm from the Clock Tower in St Albans. It will last 90 minutes with optional drinks to follow at the most haunted inn. The tour costs £8.00 per person.
Please note that some of the images and videos on our news pages may have been taken before social distancing rules in the UK came into force.