We urge employers to capitalise on their apprenticeship levy funds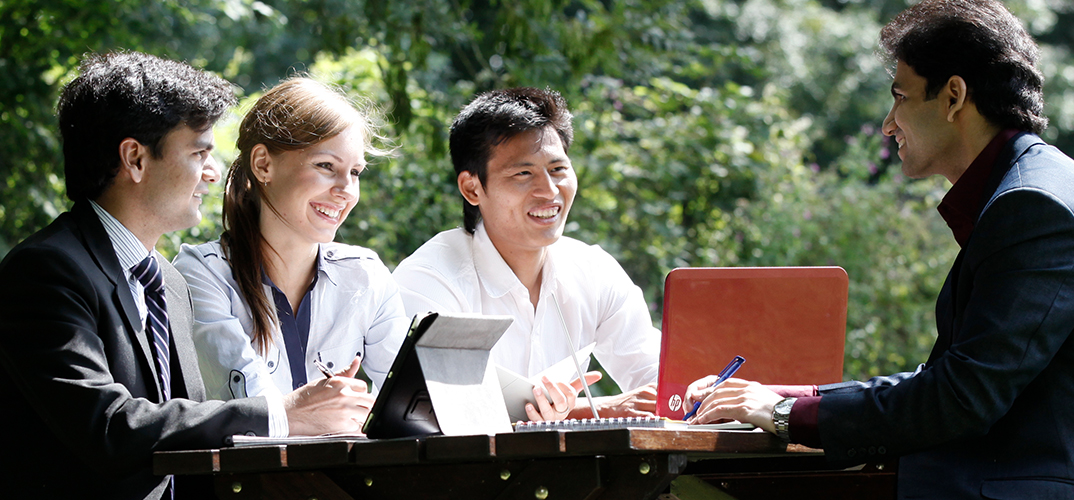 22 November 2018
With the deadline fast approaching for employers to draw on their apprenticeship levy for the current tax year, the University of Hertfordshire's Centre for Executive Leadership (CExL) is hosting a Senior Leader evening on Thursday 29 November to explain how executive degree apprenticeship programmes can help employers make use of their levy. Those attending will be able to find out more about the University's Master of Business Administration (MBA), MSc Business and Organisational Strategy (MBOS) and MSc Public Service Management (PSM)* courses.
Hertfordshire Executive MBA launches January 2019 cohort
To meet rising demand, the University is launching a second entry for its MBA course in January 2019. The Level 7 Senior Leader Master's Degree Apprenticeship, is a highly respected course designed to fit around busy professionals' lives, allowing them to study alongside their existing job.
The University's MBA helps employers bridge the widening skills gap, enabling them to develop new talent and remain competitive. It gives employees the chance to develop the critical and reflective strategic leadership skills they need to succeed and make a powerful difference to their organisation by developing a global outlook on a variety of business areas, from accounting to marketing.
Dr Neil Greenley, MBA Director at the University of Hertfordshire Business School, said: 'The Hertfordshire Executive MBA, now validated to the Senior Leader Master's Degree Apprenticeship, means that partner organisations will now be able to draw down on their apprenticeship levy contributions to deliver world-class management education and development to their employees and leaders.'
'The programme is commended for its distinctive approach to leadership and soft skills development, entrepreneurship and adaptive strategy. It is an MBA that changes the way you think and teaches how to become reflective, responsible leaders, agile and solutions-focused with the confidence to seize opportunities in today's uncertain environments.'
Usman Sheikhm University of Hertfordshire MBA graduate, took this professional journey to expand his mind and skills: 'My background is in product and experience design. I could not have imagined how much I would gain by doing an MBA. The standout thing was the calibre of my peers. I am from the private sector, and there were people there from the NHS and local councils. The professors would spark a conversation and step back. It was so enriching.'
The MBA learning experience focuses on industry practice and live consultancy, underpinned by cutting-edge applied research, to encourage students to challenge their assumptions regarding approaches to a wide range of contemporary management and leadership issues. The programme culminates in a 'capstone' Applied Individual Project in which students have the opportunity to demonstrate their skills by delivering a business research project.
Professor Damian Ward, Dean of Hertfordshire Business School, said: 'Our mission is to transform students as learners and professionals, enabling them to play their part in the global and local economy by challenging and innovating business thinking. Responding to the market demand for Level 7 Senior Leader Master's Degree Apprenticeships is a strong representation as any of our commitment to this mission.'
Employers are encouraged to attend the Senior Leader event for an opportunity to hear how they can partner with the University to deliver an MBA, MBOS or PSM programme in their organisation. There will also be an opportunity to network with University staff, students, alumni and the University of Hertfordshire's Degree Apprenticeship partners.
Register at go.herts.ac.uk/seniorleader
* MSc Public Service Management (PSM)* is due to launch a 2019 cohort, subject to validation
Please note that some of the images and videos on our news pages may have been taken before social distancing rules in the UK came into force.