The Government rewards our leading teacher training provision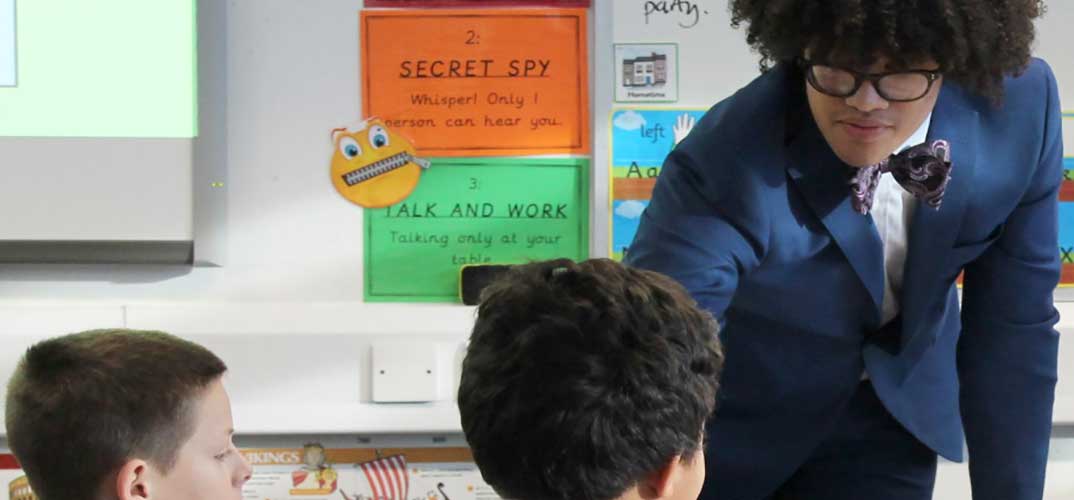 13 November 2018
The University of Hertfordshire's successful teacher training provision has been highlighted by the Department for Education in its review of the country's best performing providers of Initial Teacher Training (ITT).
The Department for Education recently announced the number of places universities can offer trainees. Allocations are normally made on a year-by-year basis, however, for the top performing providers, including the University of Hertfordshire, allocations have been confirmed for the next three years – these are known as multiple year allocations.
The multiple year allocation offers the University longer term stability and planning opportunities, as it will receive a guaranteed number of training places until 2022.
Leading regional provider of Initial Teaching Training
Dr Lyn Trodd, Dean of the School of Education, University of Hertfordshire said: 'The University of Hertfordshire is a leading regional provider of Initial Teacher Training; local employers recognise our high quality training provision, ensuring our graduate employability is amongst the highest in the country, and our trainees benefit from excellent support throughout their training and our strong partnerships with local schools.
'The Department for Education's award of multiple year allocations recognises our leading position in the UK's teacher training market and ensures that the University of Hertfordshire will remain a hub of teacher training excellence for years to come.'
High quality trainees
Judy King, Head Teacher at St Andrew's CE Primary School and Nursery, said: 'Our school warmly welcomes the high quality trainees from the University of Hertfordshire. The support they receive from the University is second to none and all our staff and pupils benefit hugely from having such vibrant and enthusiastic trainees working and learning alongside us; it is definitely a twofold experience. It is no coincidence that a large percentage of my teachers trained at the University of Hertfordshire.'
Christopher Jones, University of Hertfordshire Bachelor of Education (BEd) graduate said: 'The Bed course fully prepared me for my NQT year and the beginning of my teaching career. Being given the opportunity to specialise in subjects provided great insight into how to be a subject lead, as well as learning about teaching foundation subjects creatively within the primary classroom.'
Other top providers identified include University of Cambridge, King's College London, the University of Birmingham and University College London.
Please note that some of the images and videos on our news pages may have been taken before social distancing rules in the UK came into force.