Supporting World Mental Health Day 2018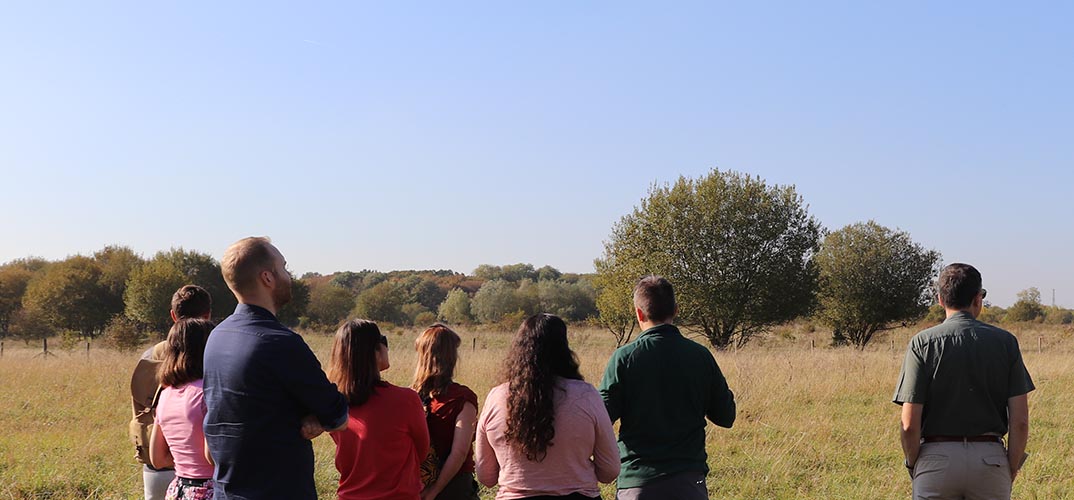 9 November 2018
In October 2018, a week of events took place across the School of Education in recognition of World Mental Health Day (WMHD).
Hidden disability can be particularly challenging and stigma is still associated with mental health. The focus of this year's WMHD was on 'Young people in a changing world' that aimed to highlight the particular issues for those under 25 years old and the importance of supporting mental wellbeing. It was from this perspective that Maura Murray, the BA(Hons) Education Studies with Special Educational Needs and Disability pathway leader and a Senior Lecturer at the School of Education, approached the organisation of the week.
Students had the opportunity to contribute to a display with inspirational messages on how they look after their mental health and to experience a reading den that supported reading for mental health.
Visiting speakers included:
Amy Moffat from the Bethlem Museum of the Mind who gave a fascinating talk about the long history of the institution, whose name "Bedlam" became a synonym for chaos and confusion
Mick Walker from the Chartered Institute of Educational Assessors spoke to staff on mental health and stresses through examination assessment in school and education
Throughout the week members of staff and former students from the School of Education led a wide variety of events. Amongst the topics covered were:
Men's wellbeing
Resilience & self-care
Mindfulness
A display on BAME and mental health
Therapeutic art activities
Staff wellbeing
A nature connection walk was led by Lewis Stockwell, a Senior Lecturer in Education. Lewis reflected that, 'being connected to nature improves our wellbeing and pro-environmental behaviours.'
The week also aimed to provide information on the support services that are available in the University of Hertfordshire for students and staff and also those in the community beyond.
Please note that some of the images and videos on our news pages may have been taken before social distancing rules in the UK came into force.