International research collaboration to explore the damaging effects of the Internet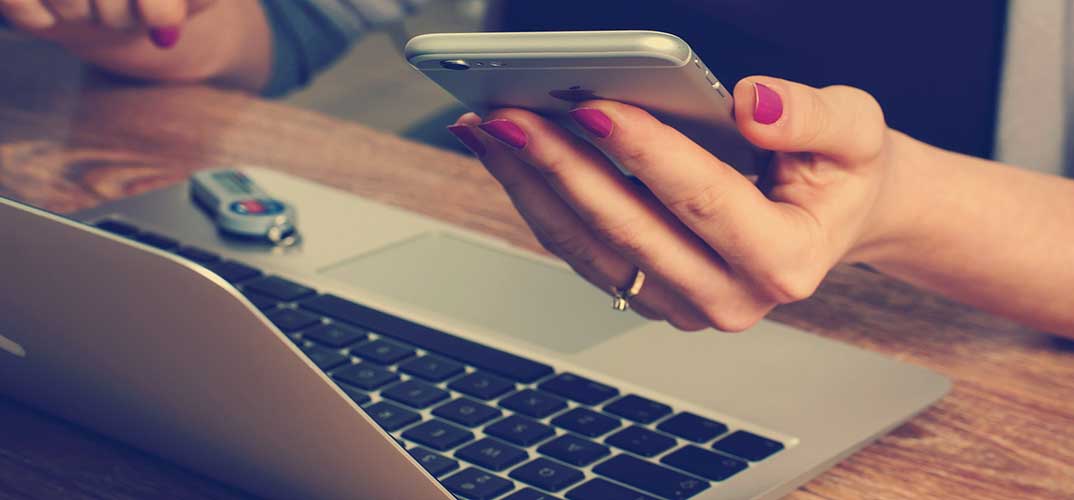 9 October 2018
The world's first international network to research how the Internet affects mental health and wellbeing has set out its research priorities over the next four years. The Manifesto for a European Research Network into Problematic Usage of the Internet has been published today (Tuesday 9 October) in the peer-reviewed journal, European Neuropsychopharmacology.
The collaborative project, which is led by the University of Hertfordshire, will identify and understand problems associated with internet use, such as gambling, pornography, gaming, and excessive social media use, in addition to looking at what causes these problems and how society can best deal with them.
Although the use of the Internet is widespread there have been growing concerns recently over how internet use might affect public health, especially mental health and wellbeing. The World Health Organisation has recognised Problematic Use of the Internet (PUI) since 2014 and it is about to include the new diagnosis of gaming disorder in the forthcoming revised International Classification of Mental Disorders (ICD-11).
Expanding the EU-PUI network
Research on PUI has, hitherto, been fragmented and mainly at a national level, making it difficult for researchers to understand the international picture or work with a big enough group of patients to develop meaningful comparisons. To address this the EU's COST programme (European Cooperation in Science and Technology) has awarded €520,000 funding over four years to an expanding EU-PUI network, currently including 123 researchers from 38 countries. The Network's Chair, Consultant Psychiatrist Professor Naomi Fineberg, from the University of Hertfordshire, said: 'This network includes the best researchers in the field, and the network will drive the PUI research agenda for the foreseeable future.
'Problematic Use of the Internet is a serious issue. Just about everyone uses the internet, but information on problem use is still lacking. Research has often been confined to individual countries, or problematic behaviours such as Internet gaming. So we don't know the real scale of the problem, what causes problematic use, or whether different cultures are more prone to problematic use than others.'
The research project will focus on:
Defining the different forms of PUI
Developing age and culture appropriate assessment instruments to screen, measure and diagnose different forms of PUI
Characterising the impacts of different forms of PUI
Reducing obstacles to timely recognition and intervention
Clarifying the role of genetics and personality features in the development of different forms of PUI
Identifying biomarkers to improve early detection and intervention
Consideration of the impact of social factors in developing PUI
Generating and validating effective interventions
Identifying those at risk
Professor Fineberg continued: 'These proposals are aimed at allowing researchers to identify what we know and what we don't know. For example, it may be that in cultures where the family is less fragmented they may have fewer problems, but that needs research to determine. Ultimately, we hope to be able to identify those most at risk from the internet before the problem takes hold, and to develop effective interventions that reduce its harms both at an individual and public health level.
'There's no doubt that some of the mental health problems we are looking at appear rather like addiction, such as online gambling or gaming. Some lean towards the OCD end of the spectrum, like compulsive social media checking. But we will need more than just psychiatrists and psychologists to help solve these problems. We need to bring together a range of experts, such as neuroscientists, geneticists, child and adult psychiatrists, those with lived experience of these problems and policymakers, in the decisions we make about the Internet.
'We need to remember that the Internet is not a passive medium; we know that many programmes or platforms earn their money by keeping people involved and by encouraging continued participation; and they may need to be regulated – not just from a commercial viewpoint, but also from a public health perspective.'
Professor Martinotti, also from the University of Hertfordshire, added: 'These are questions which need to be answered internationally. The Internet is international, and many of the problems associated with it are international, meaning that any solutions need to be viewed in a global perspective. We need standard methods so we can make meaningful comparisons'.
Please note that some of the images and videos on our news pages may have been taken before social distancing rules in the UK came into force.