International radio astronomy project scoops prestigious industry award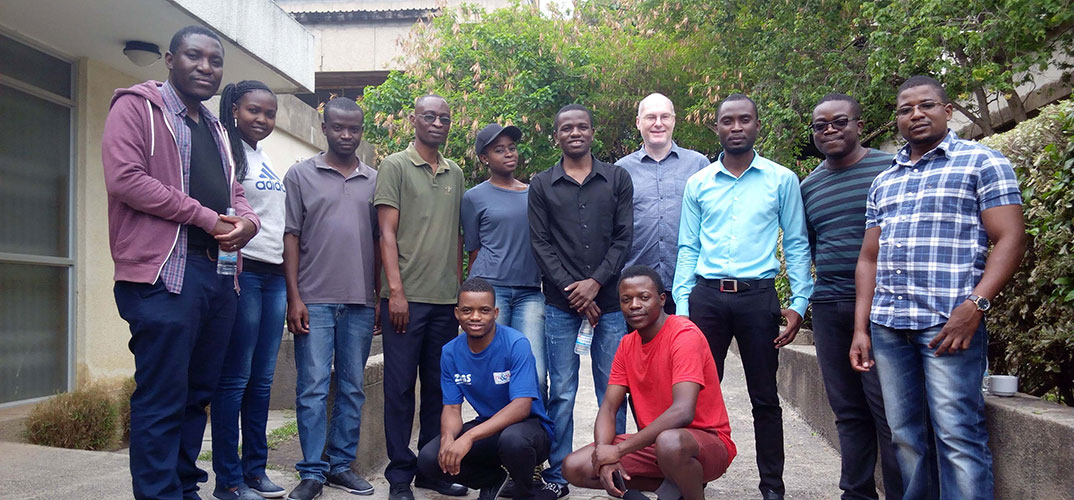 31 October 2018
The Development in Africa with Radio Astronomy (DARA) project, which the University of Hertfordshire contributes to as a partner organisation, has won a Space & Satellite Professionals International (SSPI) Better Satellite World Award.
The project uses radio astronomy to develop skills and expertise in Africa and the award recognises DARA's role in building a sustainable foundation for producing home-grown talent by bringing space science, technology and training to developing economies.
Professor Mark Thompson, Dean of the School of Physics, Astrophysics and Mathematics, who leads the University of Hertfordshire's involvement in the DARA project, said. 'I'm really pleased that our work in Africa has been recognised by SSPI. Radio astronomy encompasses a broad range of highly technical skills that are vital to developing and developed economies. Combining entrepreneurship with innovation and science is a perfect way to enthuse our DARA trainees to use their knowledge in the wider world, and I'm proud that my Zambian students have gone on to start businesses and to postgraduate study in the UK and Africa.
'We're keen to carry on our work within DARA and to welcome advanced DARA students from Zambia, Ghana, Botswana and Namibia to Hertfordshire for their Masters and PhD training.'
The DARA project
The DARA project seeks to share technical and commercial expertise and empower students from a number of African countries (Botswana, Ghana, Kenya, Madagascar, Mauritius, Mozambique, Namibia and Zambia) to take ownership of their nations' future economic growth. The programme provides four weeks of academic training to ten students each year, covering a variety of subjects including computing, data science, business development and best practices and networking. Since its inception, the project has trained 140 students in partner African countries with another 120 set to be trained in coming years.
The DARA project is also providing funding for a dozen African students to go through Masters and PhD programs in the UK, after which they will return to their home countries to put their new skills to use, drive commercial growth and pass on their knowledge to the next generation of students.
Please note that some of the images and videos on our news pages may have been taken before social distancing rules in the UK came into force.