University of Hertfordshire donates vital supplies to Hertfordshire County Council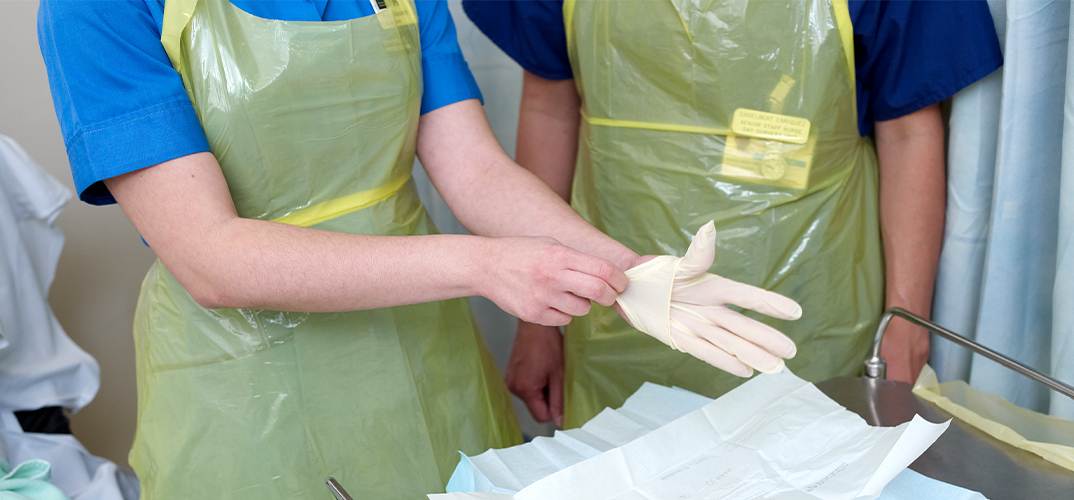 27 March 2020
University of Hertfordshire has provided a donation of vital health and medical supplies to Hertfordshire County Council. Among the donations are an NHS standard ventilator and associated equipment to enable a hospital to treat a critical COVID-19 patient in an ICU bed. The donation also includes surgical gloves, masks and other critical Personal Protective Equipment (PPE) which are in short supply.
Hertfordshire County Council has been working hard to prepare for an influx of patients expected in the coming days and weeks due to the COVID-19 virus. As you will be aware from the national and local news, Councils up and down the country have expressed concern that more medical supplies are needed to cope with the predicted increase in demand across front line services.
The donation from the University will be used by NHS and social care teams looking after the most vulnerable. For these teams, having access to PPE is vitally important to ensure their ongoing safety.
The donations come from across the University, including from its Postgraduate Medical School, School of Life and Medical Science, School of Health and Social Work, School of Creative Arts and Occupational Health and Safety.
Professor Quintin McKellar CBE, Vice-Chancellor of the University of Hertfordshire, commented: "Like the whole country, we've been urgently looking at how we can further support frontline teams under pressure due to COVID-19. Our teaching equipment could make a real difference to Hertfordshire County Council's COVID-19 preparations and we decided to take action. Our teams have worked hard to provide this donation and I'm delighted with their efforts."
Jim McManus, Director of Public Health, Public Health Service at Hertfordshire County Council commented: "The University has pulled out all the stops to help, including donating supplies of personal protective equipment. This donation will not only help treat our patients, but it will help keep our NHS staff safe and will save lives. This deserves the highest praise."
Please note that some of the images and videos on our news pages may have been taken before social distancing rules in the UK came into force.