Santander Universities awards scholarships of £1,250 to eight Hertfordshire STEM students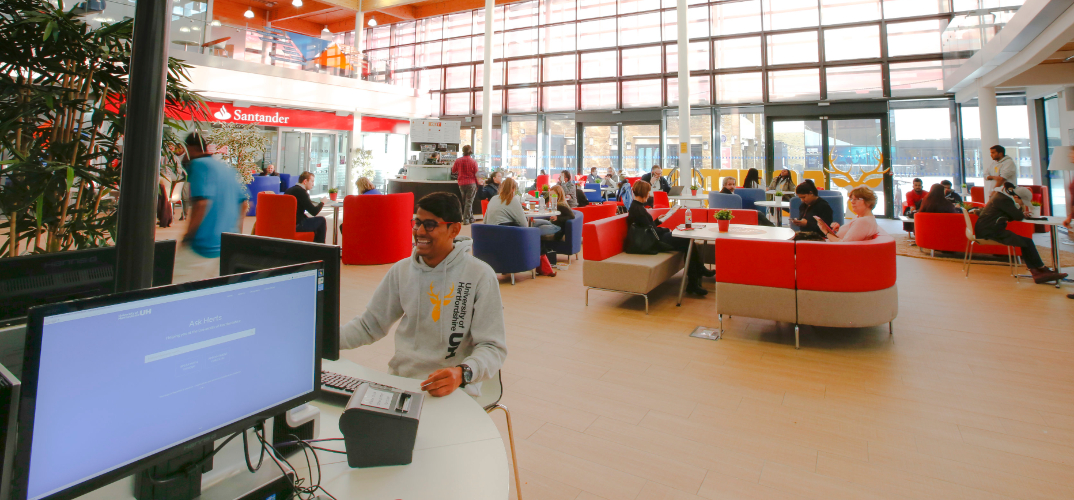 19 May 2020
Eight first year students of STEM subjects at the University of Hertfordshire have been awarded with scholarships of £1,250 each from Santander Universities.
The top performing students from the University's Widening Participation and Student Success Programme were chosen to receive the funds.
The scholarship, which forms part of an ongoing partnership with Santander Universities, took the form of a one-off payment which the students were free to spend as they choose. Students were unaware that they would be receiving the award.
Rafaela Jovita Pereira, BSc Hons Technology with Management (Aerospace Engineering), said: "The University of Hertfordshire and Santander always encourage hard work and reward it. Incentives are put in place to encourage healthy competition and keep us striving to be our best."
Sam Tombling, BSc (Hons) Computer Science, commented: "I'm really grateful to Santander and the University for the recognition, especially in the tough time we're all going through at the moment. It's been a big confidence boost! The prize money is a huge bonus and has lessened the stress of money management."
Dr Mariana Lilley, Associate Dean Student Experience and Professions, School of Engineering and Computer Science, commented: "We are immensely proud of our learning community, and it has been an honour to also celebrate the achievements of our first-year students through the Santander Awards. Our students were delighted to receive this prize. They have told us how this prize will support them in their future academic studies, which has been wonderful to hear. The School of Engineering and Computer Science are extremely grateful to Santander for their generosity."
Please note that some of the images and videos on our news pages may have been taken before social distancing rules in the UK came into force.