Hertfordshire Law Clinic launches online Housing Advice clinic for tenants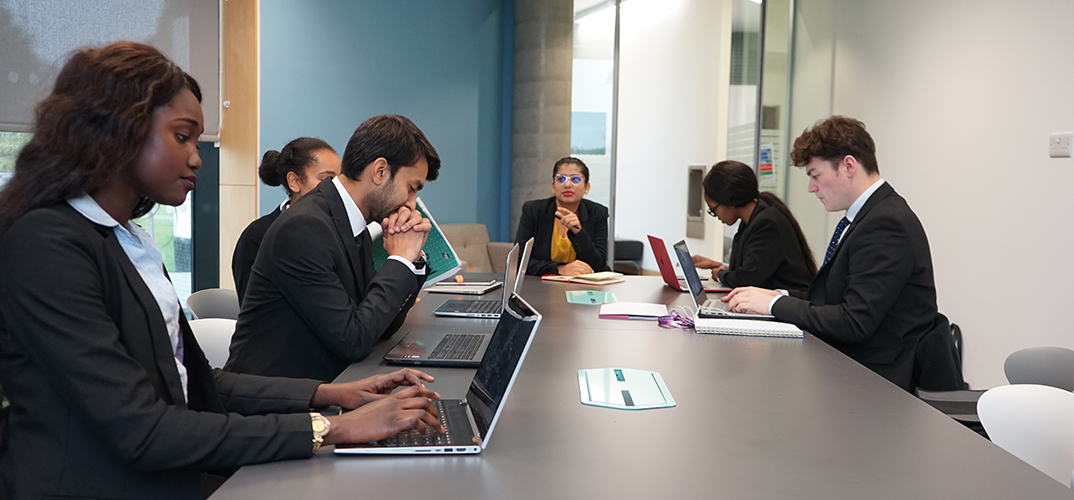 27 April 2020
Hertfordshire Law Clinic is offering free advice to tenants, both members of the public and students, on housing issues.
Although the Government has introduced emergency measures intended to protect tenants from eviction at a time when people should be staying at home as much as possible, there is confusion as to rights. Many people have lost their jobs in retail, catering and other sectors impacted by social distancing and lockdown and will be facing difficulty paying for rent. Many students in rented accommodation have returned home to assist in caring for their family, or to obtain support for themselves during self-isolation.
The University has teamed up with leading housing solicitors, including Cheryl Gaunt from Just for Kids Law and Ruth Camp from Shelter.
We are really pleased to be able to provide free housing advice during this difficult time when many people will be struggling financially. Since we launched two weeks ago, we have been overwhelmed with enquiries. We are very grateful to Cheryl Gaunt and Ruth Camp for helping us set up this desperately needed new service.
Diana Kirsch
Director of Hertfordshire Law Clinic
The University of Hertfordshire's Law Clinic has been giving free legal advice to members of the public since October 2019 in several areas of law including family and employment law. Hertfordshire Law Clinic is part of the University's School of Law, which has recently been shortlisted for the Inspiring Herts Community Champion award.
Since the University moved to online tuition in March as a result of the COVID-19 pandemic, Hertfordshire Law Clinic has also moved online to ensure continuous support for the local community at this difficult time. All clinics continue to operate, with clients attending appointments via video conferencing.
Hertfordshire Law Clinic students shadow the solicitor giving verbal advice to the tenant via video conferencing. This allows the students to gain valuable experience of how to quickly ascertain the needs of a new client and clearly explain their options. The students will also draft the attendance note of the advice meeting which is then sent to the client to remind them of the advice they were given.
For further information about Hertfordshire Law Clinic visit www.herts.ac.uk/lawclinic
Please note that some of the images and videos on our news pages may have been taken before social distancing rules in the UK came into force.