Hannah's charity mission put on hold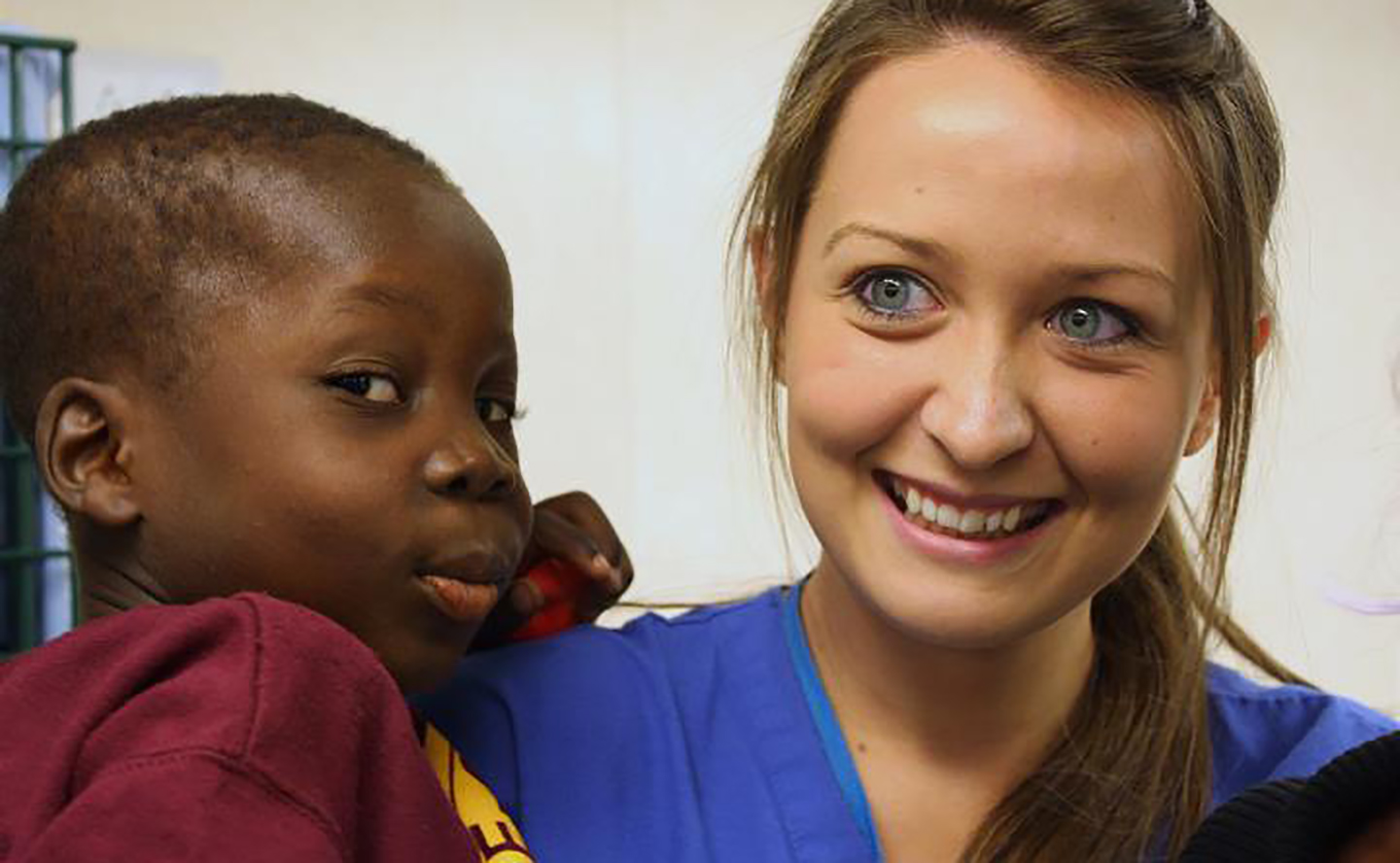 2 March 2020
Alumna Hannah Mulvihill was preparing for a 6-week trip to the West African nation of Senegal where she was to be volunteering for the third time as a Surgical Ward Nurse.
Africa Mercy
The 34-year-old, Lister Hospital bank nurse was due to travel to the Africa Mercy, the world's largest charity run hospital ship, which provides healthcare and training to developing countries, until the COVID-19 outbreak saw the postponement of her placement.
Hannah, BSc (Hons) Contemporary Nursing, 2014, was originally inspired to volunteer for Mercy Ships when she was training to be a nurse at the University of Hertfordshire.
"I can't remember when I first heard about Mercy Ships but I knew I wanted to volunteer with them the moment I did so I worked hard to gain skills in the surgical nursing field before I applied. Mercy Ships don't just provide free surgery for local patients, they train local medical professionals in the latest techniques. This means that when the ship leaves port they leave a legacy of improvement to the local infrastructure.
I hope one day they manage to do themselves out of a job! I love being part of a charity that transforms the lives of the patients we encounter through free surgery while also investing in the local community through training."
Volunteers from 40 nations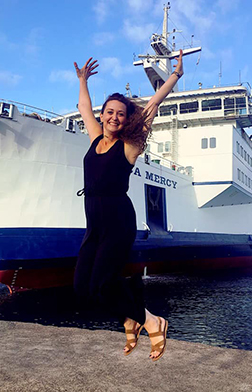 The floating hospital is staffed entirely by volunteers from over 40 different nations who work in a variety of roles to help change the lives of some of the world's poorest people.
Mercy Ships addresses the global surgery crisis within Africa by sending hospital ships staffed by volunteers to the places where surgeons are needed most. These surgeons also train local medical professionals who will stay in their home countries, effecting change long after Mercy Ships departs. Mercy Ships has touched more than 2.7 million lives since 1978.
For further information about the work of Mercy Ships, and the volunteering opportunities on offer visit www.mercyships.org.uk
If you have a great story to tell, get in touch with us now.
Please note that some of the images and videos on our news pages may have been taken before social distancing rules in the UK came into force.