Epic Games find out how students put Unreal Engine through its paces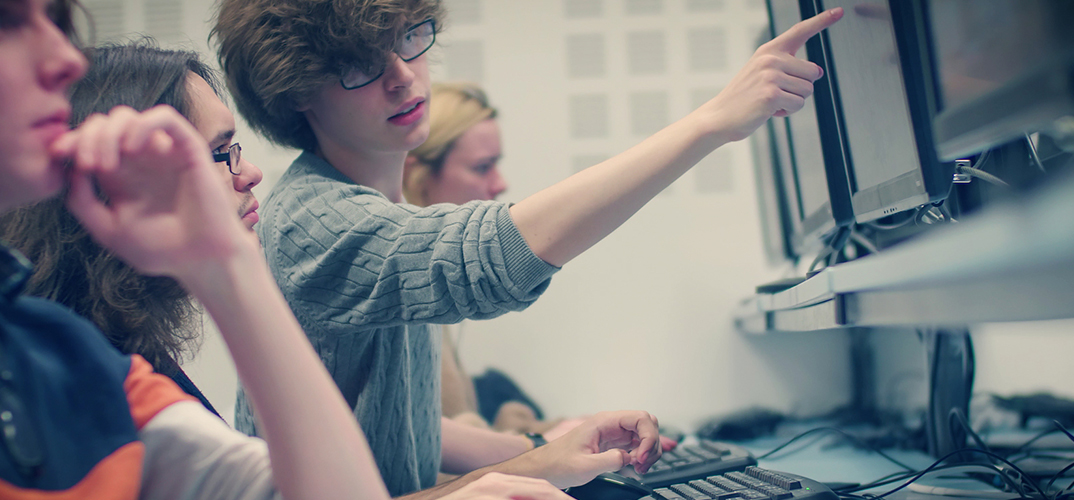 31 March 2020
The creators of Fortnite, Epic Games, visited the University of Hertfordshire at the end of last year to find out how students in the School of Creative Arts use their game engine.
The Unreal Engine has been used by developers across multiple disciplines since its first iteration was launched 21 years ago. Students at the University have been taught how to create award-winning games and animation using the Engine on the University's BA and MA Games Art and Design courses.
Speaking about the visit, Martin Bowman, Joint Programme Leader of Digital Animation at the University of Hertfordshire, said: "Our Games Art and Design courses at the University have become one of the gaming industry's most important degrees. The course has won the Game Design and Development School – Console and PC Production Excellence awardtwice at the Rookies Awards and our students have won the Console and PC Games of The Year awardthree times.
"The Unreal Engine allows our students to choose the discipline they want to progress in, because although it is great for games, it is also great for other industries that require real-time visualization. Our graduates are working in companies like Nintendo, on Fortnite and creating visuals for McLaren. We're very proud of the quality of work our students create."
You can find out more about how the University of Hertfordshire uses the Engine by watching Unreal Engine's latest Project Spotlight on YouTube.
You can also view some of our students' work on Flickr.
Please note that some of the images and videos on our news pages may have been taken before social distancing rules in the UK came into force.