Download the Powered by Herts podcast for the University's latest research breakthroughs and news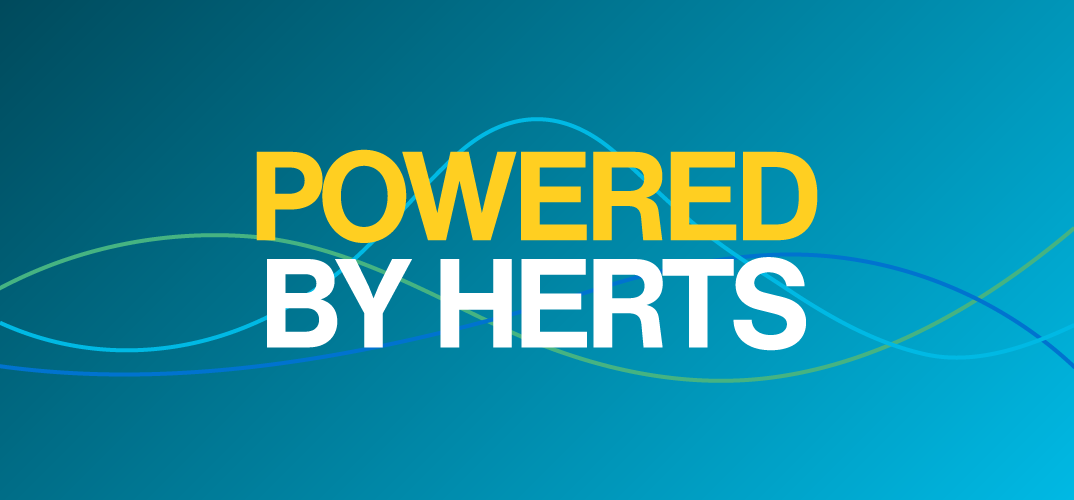 20 July 2020
The University of Hertfordshire has launched its new podcast, Powered by Herts, which features the latest research from its academics discussing their breakthroughs and expert views on the big issues of the day.
In the first series, host Matthew Weait, Deputy Vice-Chancellor of the University, speaks with six University of Hertfordshire academics about their pioneering work finding solutions to the myriad of challenges brought about by the Covid-19 pandemic.
In episode one, Matthew talks to Richard Wiseman, professor of public understanding of psychology, to find out about how people's sleep has changed during the pandemic, what people can do to improve their sleep and the science behind dreaming.  The second episode delves into Dr Michael Schmuker's research, which has helped add loss of the sense of smell to the list of Covid-19 symptoms, In the third episode Matthew is in conversation with Stephen Joseph, visiting professor in the University's Smart Mobility Unit, about the changes in our travel habits during lockdown and how this can, and should, inform future transport policy.
A new episode will be released every Monday over the next six weeks. The podcast is available on Spotify, Apple Podcasts and other podcast platforms. Be sure to subscribe so you don't miss the latest episode.
Matthew Weait, Deputy Vice-Chancellor at the University of Hertfordshire, commented: "These podcast conversations showcase how our researchers are addressing the critical challenges of the day. In the case of Covid-19, they have contributed to our understanding of how and why loss of smell has come to be recognised as one of the virus's symptoms, lobbied for the protection of vulnerable communities against the risks of malnutrition, and are using evidence about how we travelled during lockdown to inform policy about how we can and should use transport in the future. The podcast digs deeper into the key issues of the day, with our researchers' sharing their latest work and expert opinions."
Listen now on Spotify or search Powered by Herts on other podcast platforms.
Please note that some of the images and videos on our news pages may have been taken before social distancing rules in the UK came into force.