Award winning department launches BA (Hons) Graphic Design, Advertising and Branding course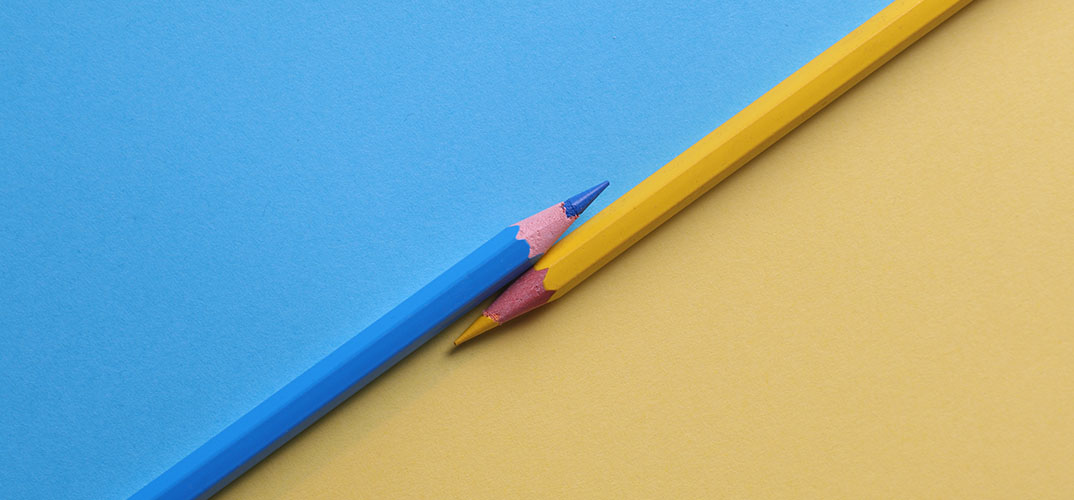 3 January 2020
The University of Hertfordshire's award-winning School of Creative Arts is launching a new BA course that will equip students with the skills needed to succeed in the competitive world of advertising and branding design.
The BA (Hons) Graphic Design, Advertising and Branding is now available in addition to the University's successful BA (Hons) Graphic Design course, whose past graduates have gone on to win over 100 prestigious national and international design awards. Alumni have won Designer of the Year at New Designs and at least one D&D pencil every year since 2011, as well as being awarded places in the finals of Penguin Random House Design Awards.
The new BA (Hons) Graphic Design, Advertising and Branding will offer students the practical and specialist skills required for advertising and branding projects. Workshops will introduce art direction, copywriting, campaign development, brand strategy and advice on how to design dynamic visual identities. Dedicated modules will give a thorough grounding and understanding of commercial applications, as well as exploring creative applications of emerging technologies. ensuring that alumni are fully prepared to enter the creative job market.
Partly due to the University's location just outside London, the school has developed strong links with some of the world's biggest and best agencies and brands. Graphic Design graduates have gone on to have illustrious careers with brands such as Prada, Lacoste, Sky and Mini, as well as with top advertising agencies.
Gayatri Bhudia, Art Director at MRM/McCann London and University of Hertfordshire BA (Hons) Graphic Design graduate, commented: "My BA in Graphic Design helped me gain the edge I needed to secure a job in a fast-paced, competitive industry. As well as giving me the requisite knowledge and skills, my BA (Hons) Graphic Design offered me insight into the world of work. The School's excellent links with top businesses meant I could make the contacts needed to launch my career in advertising."
Nick Lovegrove, programme leader for graphic design and illustration, added: "We're delighted to be able to offer a course specifically designed to enable students to pursue careers in advertising and branding. Our course content and business links will offer students the competitive advantage they will need in their future careers and we hope to build on our strong track record within the School of Creative Arts of producing rising stars."
The course is taking applications for entry in the 2020/21 academic year.
Please note that some of the images and videos on our news pages may have been taken before social distancing rules in the UK came into force.