Winner of National Poetry Award launches free Single Poem Prize to encourage voices from lower income backgrounds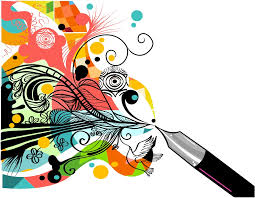 11 June 2019
The University of Hertfordshire's Poetry Hub has today launched its 2019 Single Poem Prize following the success of the inaugural award last year.
The winning poem will receive £500, with £100 and £50 awarded to second and third placed respectively.
Chaired by Wayne Holloway-Smith, the 2018 winner of the prestigious National Poetry Award, and judged by Poetry Hub fellows Rachel Long and Mark Waldron, the prize is open to anyone living in the UK and can be on any subject and written in any style or form.
The Single Poem Prize at Hertfordshire is free to enter, unlike many poetry competitions whose entry fees can be a barrier to entry for students and writers from lower income backgrounds.
We launched the Single Poem Prize as a free entry competition in the interests of fairness and inclusivity. Creative writing prizes often seem to represent a certain portion of the writing public, a portion who have the expendable income to enter awards. This has traditionally meant that the voices of low-income writers continue to go unheard. We hope that this competition uncovers new talent and fresh voices in poetry.
Wayne Holloway-Smith
Lecturer in Creative Writing, University of Hertfordshire
The Single Poem Prize is now open for entries and closes on the 1st August 2019. Visit the website for the rules of entry.
The University's Poetry Hub in the School of Humanities was established in 2017 to encourage the development and study of contemporary poetics.
Please note that some of the images and videos on our news pages may have been taken before social distancing rules in the UK came into force.