University of Hertfordshire ranked highly in Postgraduate Research Experience Survey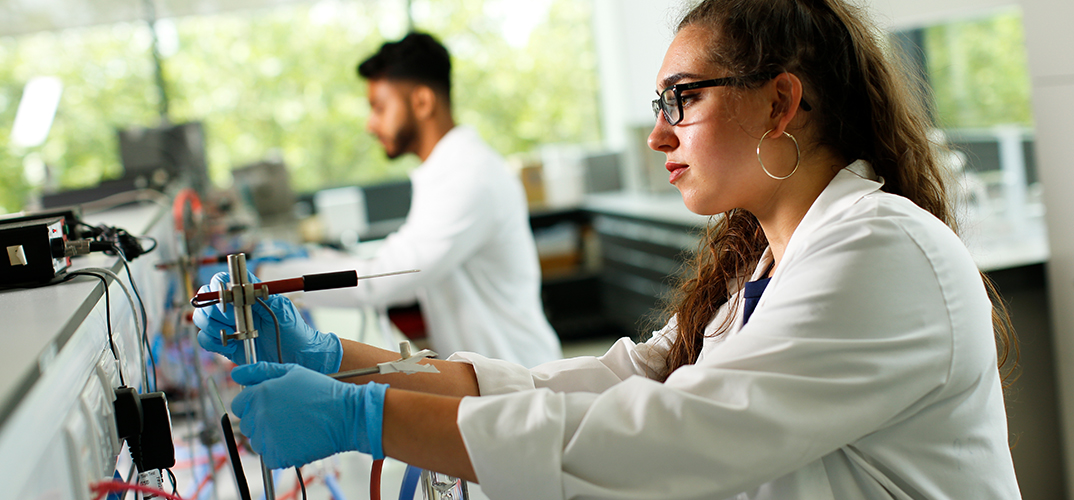 13 November 2019
The University of Hertfordshire has been ranked 21st in the latest Postgraduate Research Experience Survey (PRES) for overall student satisfaction in research degree programmes.
The 2019 results are based on 107 institutions with over 50,000 respondents and saw the University ranking in the top quarter of results for seven out of eight categories, performing significantly better than institutions in both the Russell and University Alliance groups. Most notably, the University of Hertfordshire is ranked 4th for research culture and 7th for responsibilities.
PRES is the only UK higher education sector-wide survey that gains insight from postgraduate research students about their learning and supervision experience. The survey focuses on supervision, resources, research community, progress and assessment, and skills and professional development.
The University also ranked 11th globally for research skills, 12th for progression, 13th for professional development, 15th for supervision and 41st for resources.
"This year's results are testament to the work of the Doctoral College team and the dedication of our teaching and research staff across the University. The University puts a strong focus on the core student experience and fostering a sense of community amongst our postgraduate research students, which has been reflected in these results.

"We are performing significantly better than many research-led institutions, with 84% of postgraduate research students responding positively to the question on overall satisfaction. Our team can be proud of what they've accomplished, and we look forward to building on this success."
John Senior
Pro Vice-Chancellor (Research and Enterprise)
The PRES 2019 report can be found here: https://www.advance-he.ac.uk/knowledge-hub/postgraduate-research-experience-survey-2019
Please note that some of the images and videos on our news pages may have been taken before social distancing rules in the UK came into force.