University of Hertfordshire launches BA (Hons) Creative Writing to foster the next generation of writers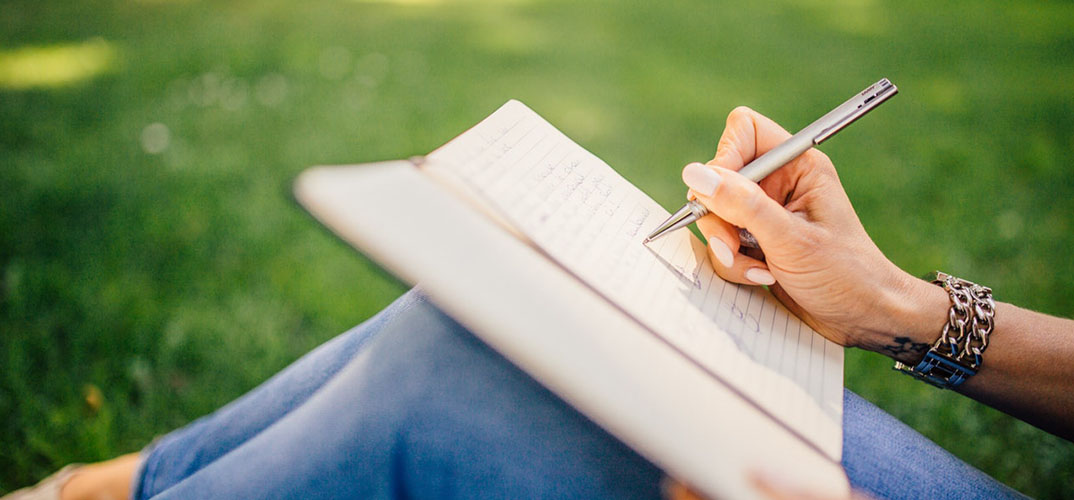 17 December 2019
University of Hertfordshire launches a new creative writing course for students wishing to hone their craft and gain the skills needed to pursue a career in writing.
Students wishing to develop their creative writing skills can hone their craft on the University of Hertfordshire's new Creative Writing BA (Hons) degree programme.
Students of the course will benefit from an introduction to different forms of creative writing, including fiction, non-fiction, poetry, short stories and writing for screen and stage. Third year students can specialise in their preferred style and work on a project to create a significant piece of creative writing to bring with them into the world once they graduate. Students will also be offered the experience of having their work produced, for example with readings of plays with professional actors.
The course is delivered by writers who have had their work published and produced, including fiction and non-fiction authors. Tutors include National Poetry Competition 2018 winner Wayne Holloway-Smith, author Helen Gordon, award-winning screenwriter, playwright and director Drew Pautz, and playwright and screen writer Simon Vinnicombe. Talks from visiting speakers, including professional poets, novelists, screenwriters and playwrights, will allow students to hear from those who have made a career from writing.
Dr Lorna Gibb, programme leader for BA (Hons) Creative Writing at the University of Hertfordshire, commented: "Our course lecturers excel in their craft and will offer constructive feedback to help students' develop their creative and technical skills. The practical experience offered will enable those taking the course to build confidence and develop their own unique style of writing. It will give talented young writers the grounding needed to help them launch their writing careers.
"This is the first time the University has offered a BA (Hons) in Creative Writing as a single degree course, having previously run popular dual honours programmes and Masters degrees in Creative Writing. Our talented team of creative writing lecturers will guide our undergraduates through the process of crafting prose and poetry in engaging and inspiring workshops."
The course is taking applications for entry in the 2020/21 academic year.
Please note that some of the images and videos on our news pages may have been taken before social distancing rules in the UK came into force.